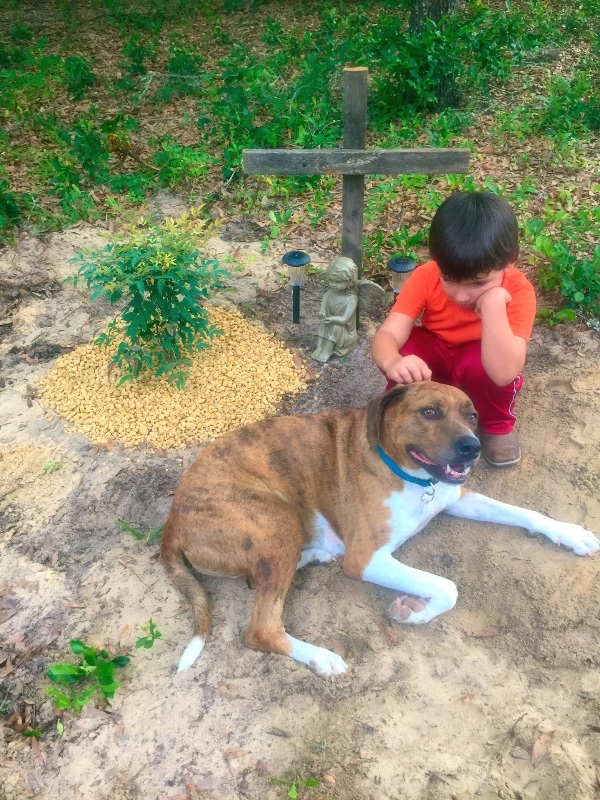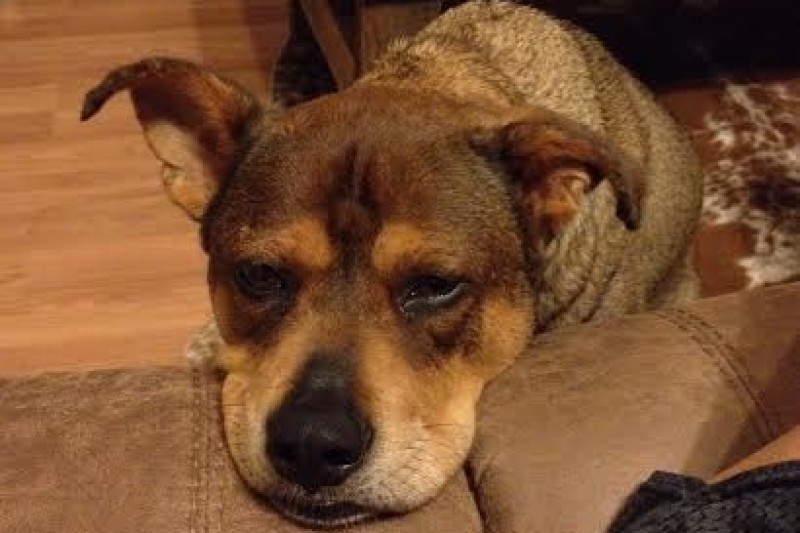 Sparr, Florida — The Marion County Sheriff's Office has opened an investigation following the June 13 shooting of a family pet.
On June 15, Ocala Post reported that Madelyn Parker, of Sparr, found the family dog, Ziek, shot dead through the head.
Parker said that Ziek never left the yard, but because he was extremely friendly and loved car rides, he would go to anyone if called.
"I found it very odd that our dog did not come running when we called him, as he usually does," Parker wrote in an e-mail.
Parker also said that she believes Ziek was taken, but cannot be 100 percent positive. "He was very clingy and loved to be inside, or right with us when we were home… something just isn't right," Parker said.
Originally, Parker said that MCSO told her that they could not do anything because there were no witnesses. However, on June 17, Parker's boyfriend, Boyce "Rus" Rainey, who is an Ocala Police Officer, drove to the sheriff's office after the MCSO North Central District Commander, Lt. Eric Owens, insisted an official report be filed.
MCSO Public Information Officer Lauren Lettelier said, "[Filing the report] was the right thing to do."
That is when MCSO opened the investigation.
According to reports, Ziek's body was found on the railroad tracks near the 13800 block of Northeast Jacksonville Road.
The dog had suffered a single, fatal gunshot wound to the head.
Reports indicated that the bullet entered the dog's right eye area and exited through the left ear. According to reports, the dog was most likely shot with a rifle and not a small caliber handgun.
Since the shooting was made public, other citizens have come forward and told Ocala Post about similar horror stories of family pets in the Sparr area having been taken, shot, and killed.
Parker said, "I want people to know that there is someone out there who is capable of harming family pets for no reason. Our dog did not have a mean bone in his body and his killing was senseless."
Parker said that one of the most difficult things she has had to do was to explain Ziek's death to her 5-year-old son, Easton.
The family had Ziek since he was a puppy; he was 10 years old when he was killed.
Reward
A "Gofundme" account has been set up for Ziek. The reward funds will be paid to the person who comes forward with information, which leads to the arrest of the person(s) responsible for the shooting of Ziek.
www.gofundme.com/justiceforziek.
If you have any information about this case, please call the Marion County Sheriff's Office at 352-732-9111, Crime Stoppers at 352-368-STOP, text a tip to 274637 using keyword 368-STOP, or visit www.ocalacrimestoppers.com. Anonymity is guaranteed.
Please follow and like us: