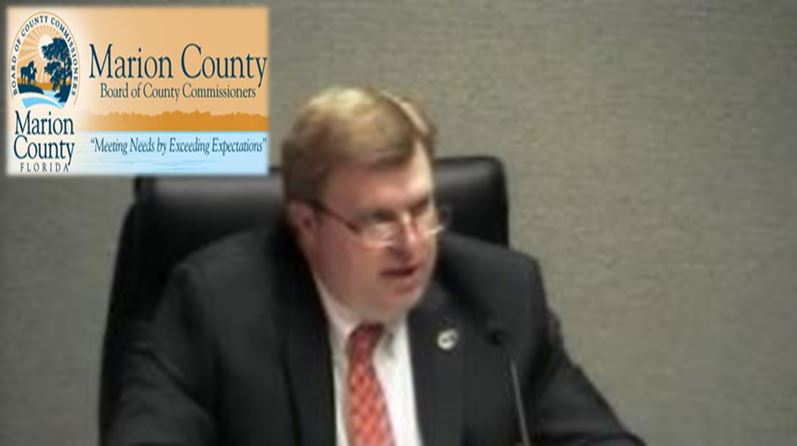 Ocala, Florida — On Friday, the Marion County Board of County Commissioners said that Interim Marion County Administrator Bill Kauffman is heading in a new direction.
Kauffman turned in his letter of resignation on Friday. His last day will be August 15, 2015.
According to the press release, he has taken the role of assistant city manager with the City of Ocala.
In May, Kauffman  proposed a re-organization of county administration, which included appointing a fire chief without an application process or a review of qualifications.
Kauffman claimed that the re-organization would save $120,000 by eliminating one position and combining others.
Ocala Post investigated the re-organization and covered the story extensively, and after publishing the details of the re-organization on May 3, citizens of Marion County began to scrutinize Kauffman and the re-organization plan.
On May 5, the Board announced during a meeting that they would not support a motion to move forward with the re-organization of the county's administration.
Many believe the Board's decision was because the community came together and demanded change after Ocala Post published the May 3rd article, which spelled out issues with Interim County Administrator Bill Kauffman's proposed plan.
Marion County Fire Rescue Fire Chief M. Stuart McElhaney announced his retirement 11 days after the article was published.
Kauffman is also the person who made the decision to remove the Third National Confederate flag from the Fallen Officers Memorial in front of the McPherson Governmental Complex in June.
"I am blessed to have had this opportunity to work with our elected leaders and staff for the betterment of our community," Kauffman, who joined Marion County in 2008, said in a press release. "Marion County is privileged to have a committed and dedicated workforce, and I am proud to have served them and our citizens through this advanced leadership role."
The BOCC appointed Kauffman as interim administrator in December 2014.
"Kauffman did an admirable job during this transition, and contributed great leadership during his participation in the budget process," County Commission Chairman Stan McClain said in a press release. "We wish him well in his next professional endeavors, and thank him for his committed service to the citizens of Marion County."
Kauffman has served on an interim basis since the November departure of the former county administrator.