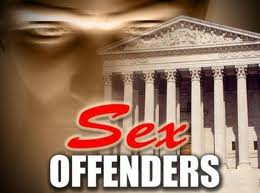 Tallahassee, Florida — On April 1, 2014, Florida Governor Rick Scott signed Senate Bills 522, 524, 526 and 528, which substantially strengthen protections against sex offenders. Protecting Florida's most vulnerable from sexual offenders is a joint priority during the 2014 Legislative Session for Florida Senate President Don Gaetz and House Speaker Will Weatherford (R-Wesley Chapel), who both attended the bill signing ceremony.
"With the stroke of Governor Scott's pen, our state today sent a strong message – Florida is scorched earth for all those seeking to harm our children," said President Gaetz. "This bill takes historic steps to better protect the most vulnerable among us. Now prosecutors, police, parents and communities will have the tools to effectively investigate and prosecute sexual offenders, making it less likely these vicious criminals have the opportunity to slip through the side door and re-offend."
Increasing Protections Against Sex Offenders
Senate Bill 522 by Senator Denise Grimsley (R-Sebring) creates an "arrest notification program" to notify DCF when an offender, previously held at the Florida Civil Commitment Center, is arrested and convicted of either a misdemeanor or felony. The bill further requires the state attorney to refer the rearrested offender for civil commitment. The legislation also allows members of the multidisciplinary team that currently evaluate offenders considered for civil commitment to consult with a state attorney, a law enforcement officer, and victim's advocate. Additionally, SB 522 expands requirements for DCF release notifications to include the sheriff of the county in which the offender intends to reside as well as the Florida Department of Law Enforcement.
Senate Bill 524 by Senator Eleanor Sobel (D-Hollywood) requires a person be defined as a sexually violent predator and be subject to civil confinement after a finding by two or more members of a multidisciplinary team, and requires higher education institutions to tell students about a sexual predators presence on campus.
Senate Bill 526 by Senator Rob Bradley (R-Fleming Island) increases the length of sentences for certain adult-on-minor sex offenses and also prohibits incentive gain-time for offenders convicted of certain sex offenses. The legislation suspends (tolls) post-release supervision of offenders while in Department of Children and Families (DCF) custody as part of the civil commitment process and requires the court to order community supervision (split sentences) after release from prison for certain sex offenses.
Senate Bill 528 by Senator Greg Evers (R-Baker) makes a number of changes to the sex offender registry requirements. The bill creates a process for relevant agencies to be notified of an order granting a registrant's name change petition and for informing FDLE and law enforcement agencies when a registrant whose name was legally changed fails to meet requirements for obtaining a replacement driver license or identification card. The bill also requires a registrant to report specified information on vehicles the registrant owns and vehicles owned by a person who resides at the registrant's permanent residence, Internet identifiers (prior to their use), palm prints, passports, professional license information, immigration status information, and volunteer status at a Florida institution of higher education. SB 528 also requires registrants who are unable to secure or update a driver license or identification card with DHSMV to report any change of residence or change of name within 48 hours after the change. Further, the bill requires registrants to report information regarding their intention to establish a residence in another country.
Now that the bills have been signed, it is up to local government, judges and the state attorney to educate themselves.