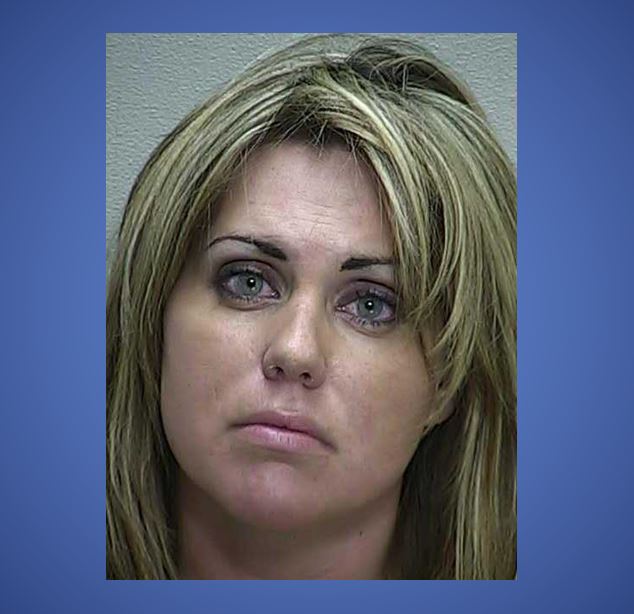 Ocala, Florida — An Ocala woman that could not maintain her lane and slammed into curbs was arrested for DUI early Friday morning.
Ocala Police said at approximately 3:10 a.m., an officer saw Cara Lewis make a careless U-Turn at the intersection of U.S. 441 and State Road 40, at which time she began traveling southbound.
Police said after making the U-Turn, Lewis drove her Honda into curbs and could not maintain a single lane.
The officer stated that Lewis was having a very difficult time maintaining control of her vehicle, so he immediately initiated a traffic stop to prevent her from harming herself or someone else.
According to reports, Lewis did not stop when the officer activated his emergency lights. Instead, she continued southbound for several blocks before finally stopping her vehicle.
The officer stated that after he approached the vehicle he could smell the strong odor of alcohol emitting from the vehicle.
When the officer asked Lewis how much she had to drink, she replied, "I have been drinking." The officer reported that Lewis' speech was heavily slurred when she spoke.
The officer then asked Lewis to exit her vehicle, and when she stood up she fell forward. As she staggered to the front of the patrol vehicle, the officer had to hold onto her arm to keep her from falling over.
Once in front of the patrol car, Lewis was asked to perform several sobriety tests, which Lewis refused to do. Lewis stated, "I know I am drunk. I just want to pee and go home."
Lewis was then placed under arrest and asked to perform a breath test. She blew a .207 on the first breath sample and a .206 on the second.
While en route to the Marion County Jail Lewis asked the officer if he could just take her to a motel and let her sleep it off.