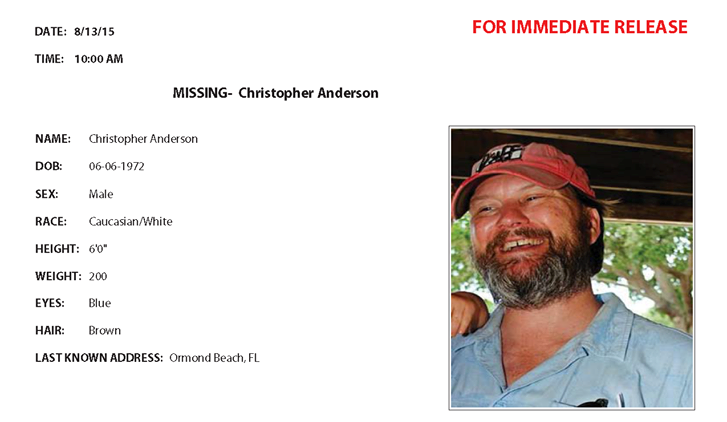 Ocala, Florida — On August 10, 2015, Christopher Anderson went for a hike near Salt Springs, Florida. When Anderson did not show up to meet his friends they reported him missing.
The Marion County Sheriff's Office, along with Marion County Fire Rescue Technical Rescue Team have been searching the Ocala National Forest searching for Anderson.
His vehicle was discovered near a hiking trail in the Ocala National Forest.
This is the only information available at this time.
If you have any information about Anderson, please call 911 immediately.