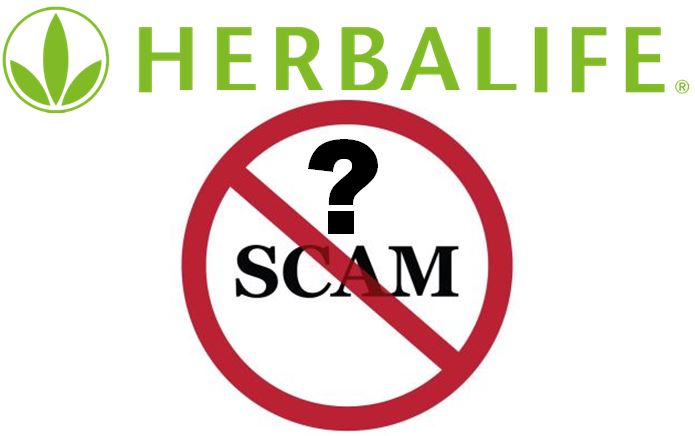 [Last updated on March 5, 2014, at 9:45 p.m.]
Mark Hughes founded Herbalife in 1980 and began selling the company's products from the trunk of his car.
In 1985, the company, who claims it operates as a multi-level marketing company (MLM), was sued by the California Attorney General for being deceitful to its customers about the efficacy of Herbalife products. In lieu of admitting guilt, the company settled the lawsuit for $850,000.
Hughes died on May 20, 2000, after he overdosed on alcohol and the antidepressant doxepin.
The company has been the center of numerous investigations for, insider trading, pyramid schemes, and accusations of serious health-related issued caused by its products.
Shortly after Hughes death, complaints began to pile up against the company after Herbalife users began to experience a decrease in liver function.
By this time, the Caymand Island-based company was using independent distributors to sell their products in at least 91 countries.
According to The Jewish Voice, in 2004, Israel's Health Minister began investigating claims against Herbalife after multiple consumers were found to have decreased liver function after using the products. Herbalife products were found to contain toxic ingredients such as Qua-qua, Kompri, and Kraska. The testing was performed by a forensic laboratory.
Several woman sued Herbalife and the company settled. Herbalife eventually withdrew the products that contained the toxins.
In a different 2004 class action lawsuit filed on behalf of 8,700 distributors, the lawsuit alleged that the Herbalife company was nothing more than a "sophisticated pyramid scheme." And again, Herbalife quickly settled for $6 million without admitting any guilt.
Then, following the ban of ephedra in the U.S., Herbalife was forced to remove it from their products.
As the years passed, several lawsuits were filed and settled against Herbalife, including two 2008 lawsuits, which alleged Herbalife products contained toxic levels of lead. Those lawsuits were also extended to include distributors that sold the products.
The lawsuits also alleged that Herbalife products are not GMO free.
In April 2013, a second class action lawsuit was filed in the state of California, alleging Herbalife violated Section 327 of the California Penal Code. The statute is aimed to deter schemes in which individuals pay money in exchange for the chance to receive compensation for recruiting others into a network. Herbalife filed several motions to have the lawsuit dismissed; however, the judge denied their motions. Herbalife is now under heavy provisions in California. You can view those court documents here.
In August 2013, John Peterson, the salesman who made millions selling Herbalife, shot himself in the head while he sat in his vehicle outside his Colorado home. He was selling the products through a website he had created as an independent distributor, which was common for most distributors. All U.S. websites created by Herbalife distributors have since been banned. Herbalife would not discuss this matter.
According to Consumer Affairs, in 2015, more health complaints about Herbalife's products surfaced.
After using Herbalife products, consumers have complained about severe headaches, anal leakage, anal bleeding, low and high blood pressure, dizziness, leg and back pain, kidney pain, liver damage, nausea, chest pain, rash, rapid heart rate, stomachaches, diarrhea, and much more.
Currently, at least six Federal and State agencies are looking at the company. Chicago, Illinois, Attorney General Lisa Madigan has joined other Federal and State regulators in examining the business practices of Herbalife, Inc. Investigations into Herbalife are also being conducted by the Federal Trade Commission (FTC), the Federal Bureau of Investigations (FBI), the Securities and Exchange Commission (SEC), the Department of Justice (DOJ), and the New York Attorney General.
The FTC launched its investigation In March 2014, after receiving more than 200 complaints against Herbalife from Latino consumers.
AG Madigan launched an investigation after being called upon by local leaders who said Herbalife internal documents provided by independent distributors clearly showed it was a pyramid scheme that targeted poor people. Leaders said it was even more disturbing that internal documents showed distributors were instructed to target Latinos in poor neighborhoods.
"By targeting vulnerable populations those who are put at risk by Herbalife's business model are those who have the most to lose," said Omar Duque, president & CEO, Illinois Hispanic Chamber of Commerce. "Herbalife targets Latinos because many are undocumented and are less likely to complain." He said that 60 percent of Herbalife recruits are Latino.
"These individuals have shown great bravery for coming forward to tell their story and hope that state and federal regulators will help them and others who have been victimized by Herbalife," said Mariela Estrada, Brighton Park Neighborhood Council's Director of Organizing. "Herbalife has preyed on these victims with false promises of a get-rich-quick scheme that has only benefited those at the top of the pyramid."
In November, a damning video surfaced that was recorded by Herbalife during a distributor training meeting. The video shows a representative telling the trainees that Herbalife knows they are using deception to recruit other distributors. The video was turned over to the government 30 days before Bill Ackman, founder and CEO of Pershing Square Capital Management LP, revealed to Bloomberg that Herbalife distributors were turning states evidence.
In a letter dated December 17, 2014, the Food and Drug Administration instructed Herbalife to stop airing a video the regulator claimed gave the false impression that its weight-loss shakes and other products had gotten the FDA seal of approval.
Vasilios Frankos, a former FDA official who joined Herbalife as a high-ranking executive in 2010, stated in the video, "When I was director of dietary supplements at the FDA, I oversaw nutritional supplements, making sure they were safe and effective for use."
"The agency has made no such determination," the FDA's Michael Taylor said in the letter, which was also sent to the FTC. "Herbalife and Dr. Frankos should know" the FDA doesn't approve supplements before they are marketed to the public," he added.
According to the FTC, it could take between 12 to 18 months to complete its investigation.
The FTC told Ocala Post, "We cannot speak about an active investigation. However, upon completion, all documents will be available to the media and general public."