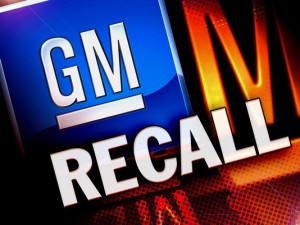 Detroit – General Motors informed the National Highway Traffic Safety Administration today that it is now recalling more than 1.3 million vehicles in the U.S. that may experience a sudden loss of electric power steering assist.
If power steering assist is lost, a message displays on the Driver Information Center and a chime sounds to inform the driver. Steering control can be maintained because the vehicle will revert to manual steering, but greater driver effort would be required at low vehicle speeds, which could increase the risk of a crash.
Models subject to safety recall are the:
Chevrolet Malibu: All model year 2004 and 2005, and some model year 2006 and model year 2008 and 2009 vehicles
Chevrolet Malibu Maxx: All model year 2004 and 2005, and some 2006 model year
Chevrolet HHR (Non-Turbo): Some model year 2009 and 2010 vehicles
Chevrolet Cobalt: Some model year 2010 vehicles
Saturn Aura: Some model year 2008 and 2009 vehicles
Saturn ION: All model year 2004 to 2007 vehicles
Pontiac G6: All model year 2005, and some model year 2006 and model year 2008 and 2009 vehicles
Service parts installed into certain vehicles before May 31, 2010 under a previous safety recall.
Depending on the vehicle, GM will replace free of charge either the power steering motor, the steering column, the power steering motor control unit or a combination of the steering column and the power steering motor control unit. Customers who previously paid for repairs of these parts would be eligible for reimbursement.
In addition, 309,160 non-turbocharged Chevrolet HHRs from the 2006-2008 model years (and several hundred 2009 models) and 96,324 Saturn IONs from the 2003 model year that are not subject to these recalls will be given lifetime warranties for replacement of the electronic power steering motor.
"With these safety recalls and lifetime warranties, we are going after every car that might have this problem, and we are going to make it right," said Jeff Boyer, vice president, GM Global Vehicle Safety. "We have recalled some of these vehicles before for the same issue and offered extended warranties on others, but we did not do enough."
The 2004-2007 Saturn ION, the 2009-2010 Chevrolet HHR and the 2010 Chevrolet Cobalt are included in previously announced recalls for ignition switches that may not meet GM specification for torque performance. Repairs for the ignition switch and power steering assist may require separate dealership visits depending on parts availability.
GM expects to take a charge of up to approximately $750 million in the first quarter, primarily for the cost of recall-related repairs announced in the quarter. This amount includes a previously disclosed $300 million charge for three safety actions announced on March 17 and the ignition switch recall announced February 25, 2014.
It took 10 years for GM to admit there was a problem, and although GM initially denied the defect had caused any fatalities; today GM confirmed that 13 people have been killed in traffic crashes as a result of GM failing to swiftly recall the ignition switch defect.
Experts say GM is misleading the public by downplaying the amount of fatalities that have actually taken place. Reports indicate the death toll could be as high as 300 people over a 10 year period, however authorities are having a difficult time proving the data. Authorities say GM engineers covered up black box data recovered from crashed vehicles that could have proven the ignition switch has been the result of many accidents as well as fatalities. The first black box data that proved that the ignition switch had failed and caused a 2006 crash that killed a family was not reported and withheld from authorities in 2009.
GM Chief Executive Officer Mary Barra's written testimony was submitted today to the House Committee on Energy and Commerce Subcommittee on Oversight and Investigations. Her testimony addresses the GM Ignition Switch Recall and answers the question: "Why Did It Take So Long?" Barra is scheduled to give oral testimony on Capitol Hill tomorrow afternoon, April 1, 2014 and on April 2, 2014.