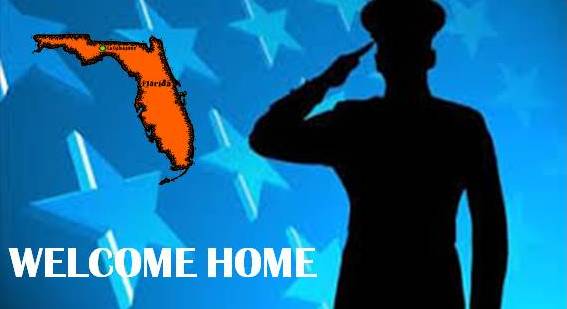 Tallahassee, Florida – Today, the Senate Committee on Appropriations, chaired by Senator Joe Negron (R-Stuart), passed Senate Bill 860, known as the Florida GI Bill, and CS/SB 248, regarding Assisted Living Facilities (ALFs). Both pieces of legislation will now head to the Senate Floor.
"This session, the Florida Senate will honor the dedication, valor and sacrifice our military service members give to protect our freedom. Because of the input we received from military communities across our state, we are on our way to making Florida the most military-friendly state in the nation," said President Gaetz. "Under the Florida GI Bill, our service members, veterans and military families will see increased education and employment opportunities. Additionally, our veterans will be welcomed home to Florida with a support system that offers workforce training catered to their unique skills."
The Florida GI Bill and ALF Reform are both key components of the joint House and Senate "Work Plan Florida 2014" agenda authored by Senate President Don Gaetz (R-Niceville) and House Speaker Will Weatherford (R-Wesley Chapel).
"Some of Florida's most vulnerable citizens reside in assisted living facilities licensed by the state," said President Gaetz. "Consistent and fair enforcement of regulations and increased transparency will provide Floridians with high-quality facilities to choose from when the time comes to make the difficult decisions about long-term care for family members."
Making Florida the Most Military-Friendly State in the Nation
The Florida GI Bill, SB 860 provides funding for the Education Dollars for Duty (EDD) program to expand education options for National Guard members to include industry certification and continuing education to maintain license certification. Additionally, the bill creates the Congressman C.W. Bill Young Veteran Tuition Waiver Program which directs state universities, colleges, career centers, and technical centers to waive out-of-state tuition fees for honorably discharged veterans. The bill also expands the employment preference for positions in state, local and regional governmental entities, including the public education system, to all veterans, current members of the Reserves and the Florida National Guard, and the parents and spouses of service members who died in combat, and waives the initial licensing fees for 60 months for licenses obtained through the Department of Business and Professional Regulation and the Department of Health for honorably discharged veterans and their spouses.
Additionally, the bill creates a non-profit corporation, Florida is for Veterans, Inc. (FIV), to promote the value of military skill sets to businesses in the state and to provide workforce training programs catered to the unique skills of veterans. FIV will also conduct market research on the veteran and military community and advise Visit Florida in the development and implementation of a marketing campaign encouraging veterans and service members to make Florida their permanent residence.
Improving Accountability Among Florida's Assisted Living Facilities
CS/SB 248 improves accountability in ALFs by clarifying who is responsible for assuring residents receive services and requiring a larger cross section of caregivers to report abuse or neglect to the Department of Children and Families Central Abuse Hotline. The legislation creates additional and stricter penalties for ALFs by amending fine amounts and clarifying the criteria under which the Agency for Health Care Administration (AHCA) must revoke or deny a facility's license or impose an immediate moratorium.
The legislation also improves transparency by requiring additional inspections for facilities with prior violations and requiring the AHCA to implement an ALF rating system by March 1, 2015. The legislation also requires AHCA to add certain content to its website by November 1, 2014, to help consumers select an ALF that best meets their needs or the needs of a family member or friend who requires assisted living care.