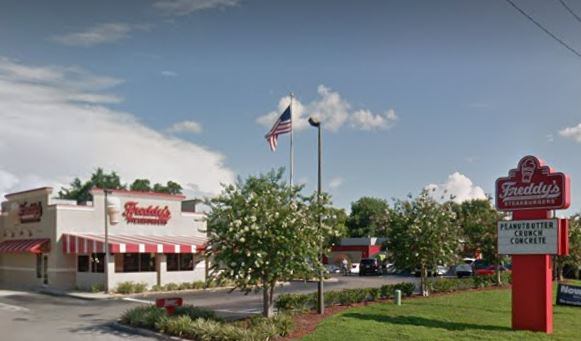 Freddy's Frozen Custard & Steakburger, located at 3558 SW College Road, was immediately shut down after it was inspected following a consumer complaint.
The Department of Business and Professional Regulation visited the establishment on October 11. The fast-food restaurant was ordered to close for one day, and allowed to reopen on October 12 after violations were corrected.
The violations are as follows:
Case/container/bag of food stored on floor in walk-in cooler/freezer. In walk-in cooler, a case of chicken was on the floor, Employee moved off the floor.
Roach activity present as evidenced by live roaches found. At the dry storage area, near office; six live roaches on floor, Employee killed. Also three live roaches inside a hole. At the drive-thru area: approximately ten live roaches on the floor. Dead roaches on premises. At the dry storage area, one dead roach on the floor. At the drive-thru window, under prep table, three dead roaches, Employee cleaned. Also at the dry storage area, one dead roach on the floor and one dead roach inside cup holders bag. The inspector noted that finding roaches on the premises was a repeat violation.
Floor area(s) covered with standing water. At the front counter between the reach-in cooler and custard machine, also near Drive thru the area.
Single-service articles improperly stored. At the dry storage area, single service boxes on the floor.
Stored food not covered in walk-in freezer. In the walk-in freezer, chicken not covered, Employee covered.
Commercially processed ready-to-eat, potentially hazardous (time/temperature control for safety) food opened and held more than 24 hours not properly date marked after opening. Reach-in cooler at the cook line: hot dogs no date marked.
There was Encrusted material on can opener blade. Manager moved to sink.