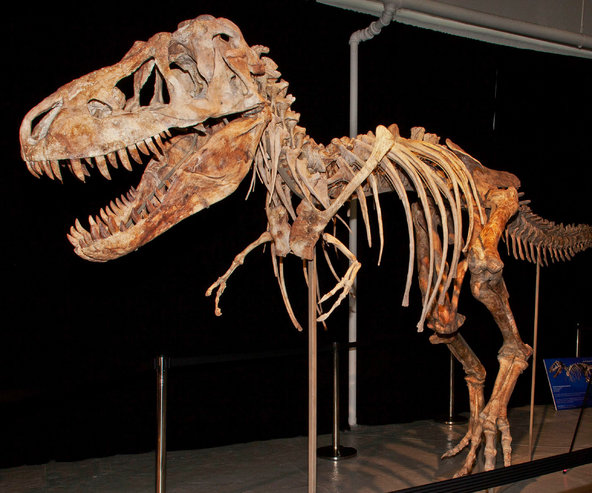 Eric Prokopi, 39, a former Gainesville, Florida fossil dealer whom pleaded guilty in 2012 to smuggling Tyrannosaurus bones found in Mongolia into the United States was sentenced Tuesday in New York.
The charges that Prokopi faced actually carried a 17 year prison sentence, however, he will only actually serve three months.
Prokopi was living in Gainesville at the time he was charged.
Prokopi imported an entire Tyrannosaurus skeleton between 2010 and 2012.
Once completely assembled, the skeleton was sold for more than $1 million, the skeleton was eventually seized by the U.S. government and returned to Mongolia.
U.S. District Judge Alvin Hellerstein, also ordered Prokopi to serve three months' community confinement and 100 hours of community service.
Hellerstein did not hand down the 17 year prison sentence because Prokopi agreed to meet with agents and representatives of the Department of Homeland Security as well as prosecutors in four offices, and provide information crucial to law enforcement that would assist in catching other dinosaur bone importers.
Prokopi's defense attorney says the man power and tax dollars that are being used to track dinosaur fossil importers is absurd.
Since the investigation began, Prokopi has lost his wife (to a divorce), business, home and vehicle.