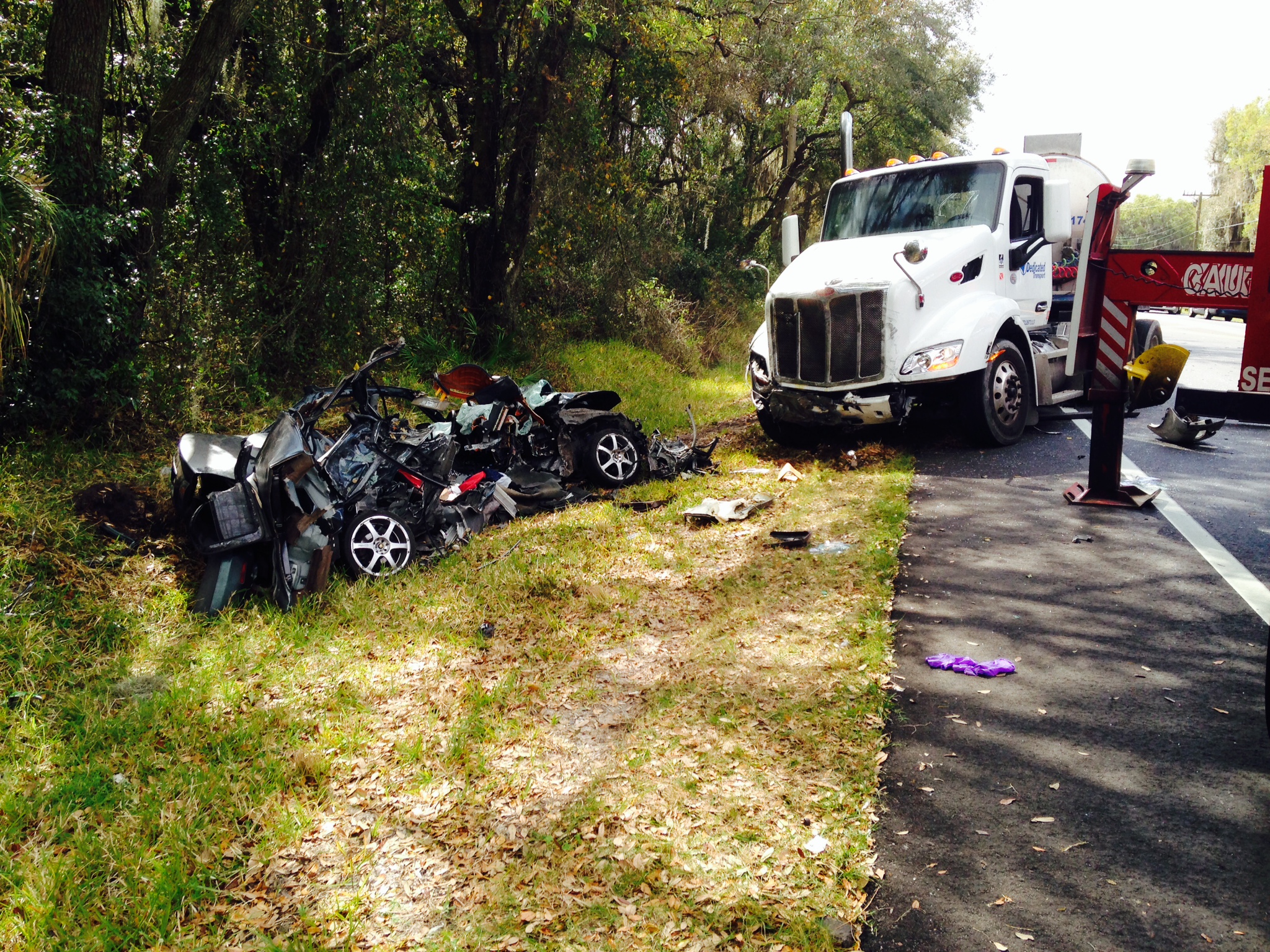 Lakeland, Florida — Around 6:30 a.m., Monday, February 23, 2015, a 1996 green Honda Accord driven by 23-year-old Kalie Cadwell, of Lakeland, was headed southbound on Combee Road North approaching the intersection with Old Combee Road in Lakeland, when a 2008 black Chevrolet Malibu being driven by 45-year-old Jennifer Nestor, of Lakeland, entered into the path of the Accord. The Malibu was turning off of Old Combee Road and entering into the southbound lane of Combee Road North.
The Accord struck the Malibu and veered into the northbound lane of Combee Road North, and then into the path of a northbound 2015 white Peterbilt semi-truck pulling a trailer, belonging to Dedicated Transport. The semi was driven by 46-year-old Gary Higginbotham of Mascotte.
After impact, the semi and the Accord came to a final rest in a ditch.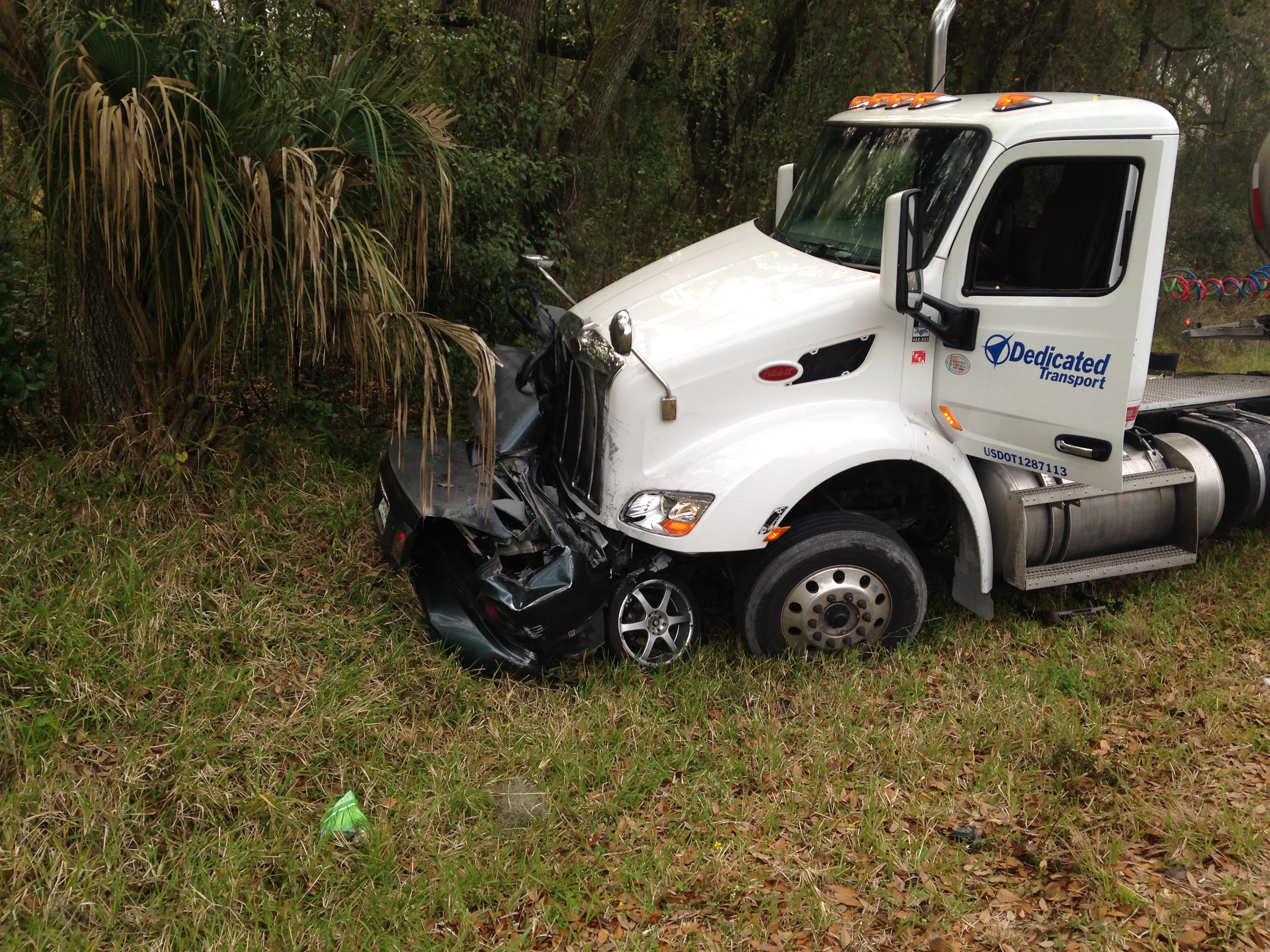 The Malibu continued south on the roadway and then came to a stop. The driver of the Malibu, Jennifer Nestor, was not injured. She was wearing her seat belt.
Cadwell had to be extricated from her vehicle and was declared deceased on-scene. She was not wearing her seat belt, and her airbags deployed. The driver of the semi, Gary Higginbotham, was wearing his seat belt and was treated at a nearby hospital and released.
According to investigators, fog was dense with limited visibility, which most likely contributed to the crash. Neither speed nor impairment appear to be a factor. The investigation is ongoing.
The roadway was closed in both directions for approximately five hours.