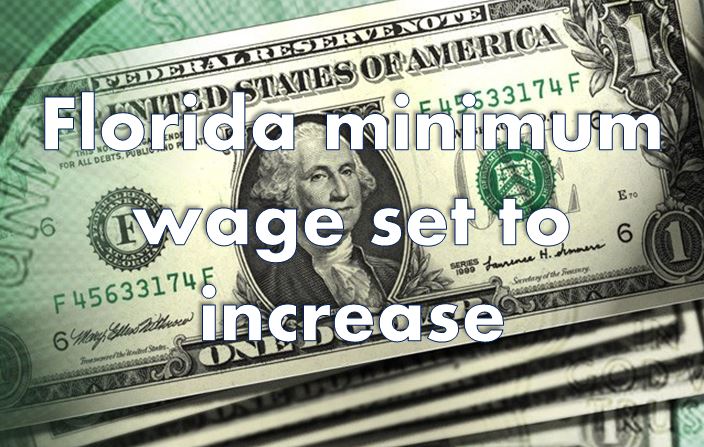 Tallahassee, Florida — According to reports, Florida's minimum wage will increase to $8.05 an hour on January 1.
On New Year's Day, Florida's minimum wage will increase by 12 cents to $8.05 per hour, benefiting an estimated 364,000 low-wage workers in the state.
The minimum wage for tipped workers in Florida, will rise by 12 cents to $5.03 per hour. The increased consumer spending generated by Florida's minimum wage increase will boost economic growth by $38.7 million, according to an analysis of Census data by the nonpartisan Economic Policy Institute.
In 2004, voters approved an amendment that requires the hourly wage to be adjusted each year based on the rate of inflation.
Since voters approved the amendment, the state's minimum wage has increased by nearly $3.
Under the Fair Minimum Wage Act of 2013, supported by President Obama and introduced in the U.S. Senate and House of Representatives last year, the federal minimum wage would have increased to $10.10 per hour and adjusted annually to account for inflation. It would also have gradually raised the minimum wage for tipped workers from its current low rate of $2.13 per hour, where it has been frozen since 1991, to 70 percent of the full minimum wage.
However, the bill was blocked earlier this year.