[Video courtesy of Days Inn Management]
Ocala, Florida — No injuries were reported in a blaze that completely destroyed a room at a Days Inn Motel on Friday.
At approximately 6 a.m., Marion County Fire Rescue responded to the Days Inn, located at 5751 East Silver Springs Boulevard, Ocala.
Article continued below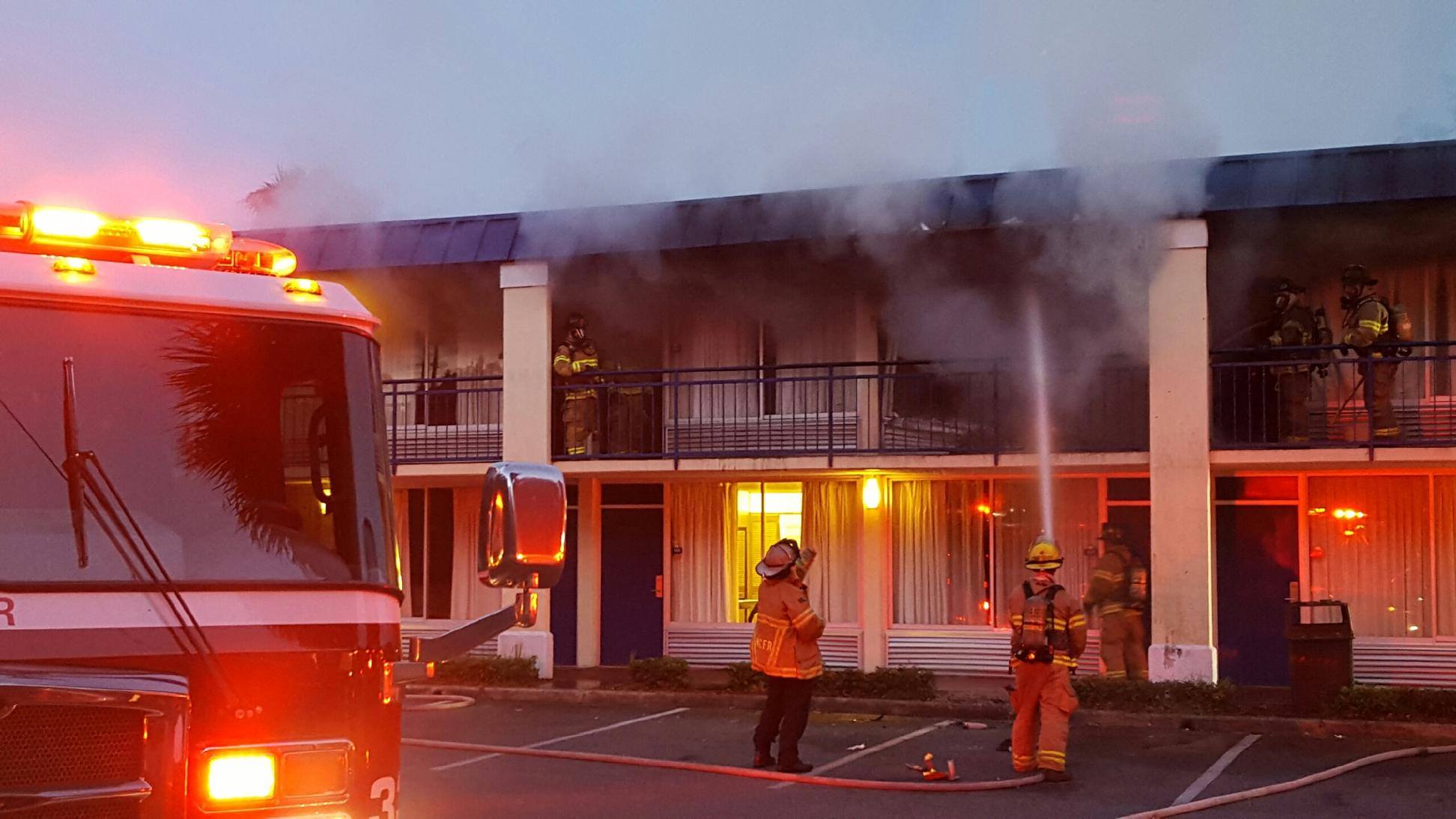 According to reports,  crews arrived in under five (5) minutes. Their quick response and proper building code kept the motel from burning to the ground.
MCFR was able to contain the fire to the second floor, room number 237, which prevented further damage to the motel.
Firefighters said that although flames were "licking" through the party door to an adjacent room, they were able to keep the flames from spreading.
Article continued below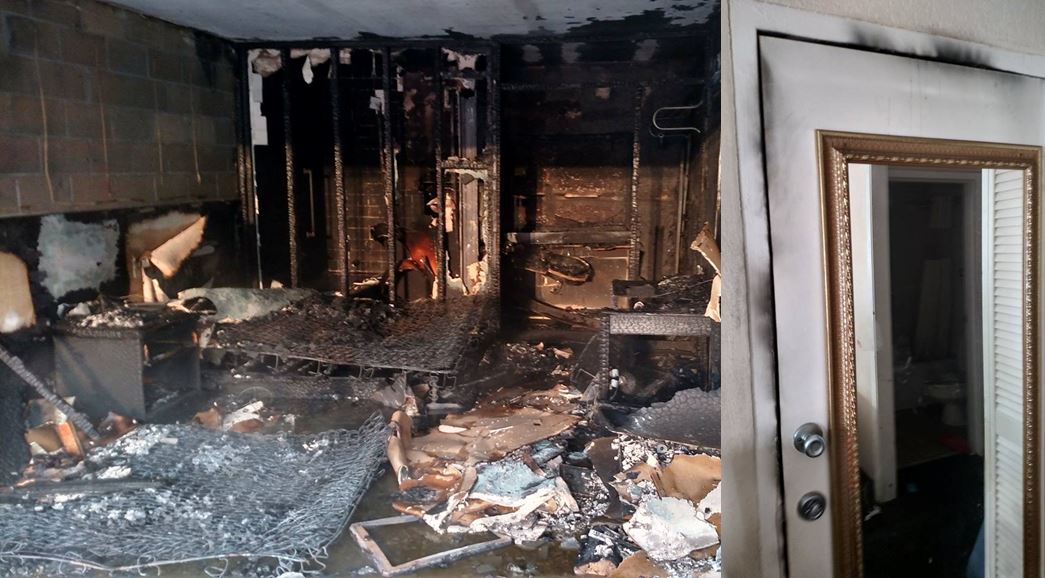 According to reports, the room was unoccupied and everyone in the surrounding rooms were able to be safely evacuated.
MCFR said the cause of the fire appeared to be a faulty air conditioner.
A spokesperson with the Professional Firefighters of Marion County stated that quick response times and adequate staffing is what saves lives and property. The spokesperson also said it is what drives down insurance rates.
In total, 13 firefighter/paramedics responded to the scene to save the building.
The fire was declared under control by 6:24 a.m.