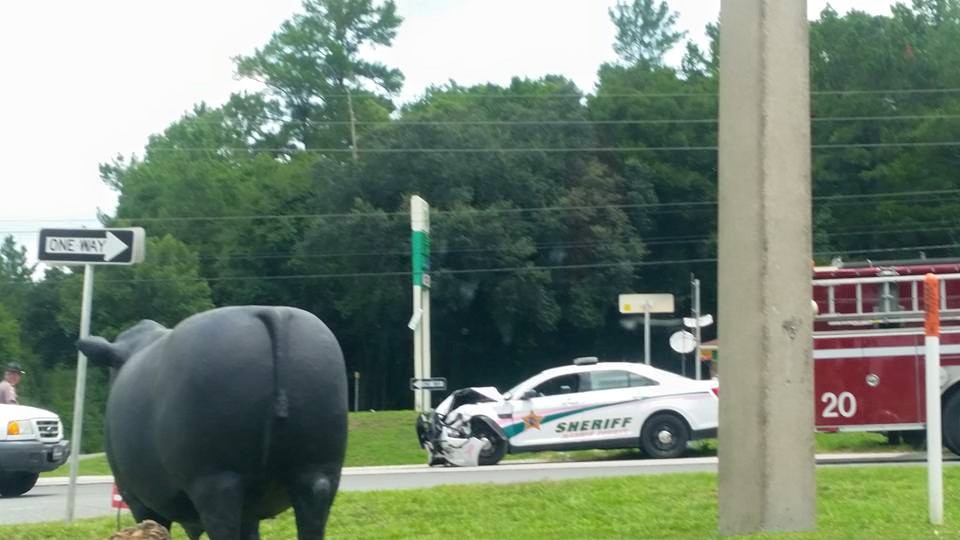 Ocala, Florida — On Friday, at approximately 12:10 p.m., Marion County Sheriff's Deputy Timothy Ogletree, 44, was traveling southeast on U.S. 27 in the left lane with his lights and sirens activated.
According to reports, the deputy was responding to an emergency call.
The deputy told troopers that as he approached the red light at the intersection of County Road 225A, he slowed down and then accelerated into the intersection.
As he drove into the intersection, a 1995 Toyota Camry, driven by Jessica Campell, 24, was traveling northbound on County Road 225A approaching the intersection of U.S. 27.
Campell did not see nor hear the deputy approaching, and traveled into the intersection.
The front of the deputy's car then slammed into the left side of the Camry.
Florida Highway Patrol troopers reported that both vehicles had been moved prior to their arrival.
Video of the crash was captured by surveillance cameras at the BP gas station located on the northeast corner of the intersection.
Ocala Post is in the process of obtaining that video.
FHP reported that Campell and the deputy were transported to Munroe Regional Medical Center with minor injuries.
Both drivers were wearing their seat belt.
Troopers said the driver of the Camry was ticketed.