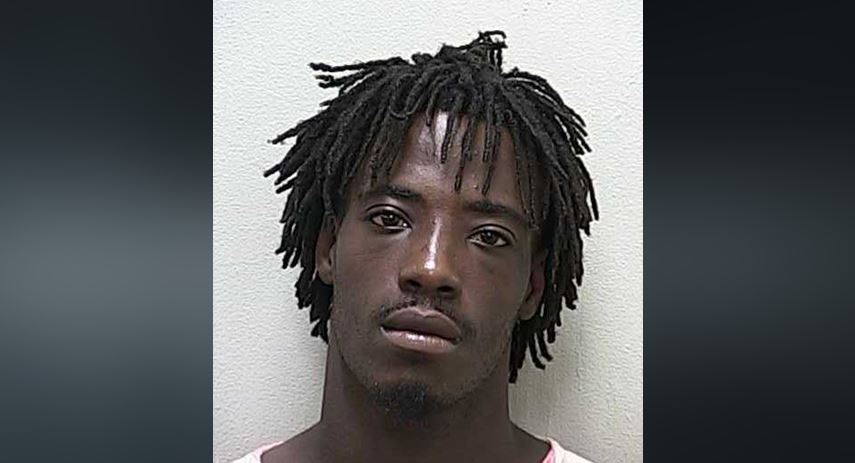 Ocala — A mother who was attempting to let a father visit with their daughter was attacked and beaten.
The mother told Ocala police that she had taken her two-year-old daughter to Long's Grocery, located at 803 Northwest 4th Street, to visit her father, Antonio Goffe, 30.
According to reports, when the mother arrived at Goffe's job he became belligerent and began cursing at her.
The mother told police that she knew Goffe could be violent but had agreed to meet him so he could see his daughter.
She stated that as Goffe became more irate, she was so scared that she drove off without restraining her daughter in her car seat. As she was approaching a stop sign near the grocery store, Goffe stated, "if you stop right there I'm going to come over and smack you in your f***ing mouth."
As the mother stopped, Goffe approached the vehicle and slapped her in the face with an open hand.
According to reports, Gofee then opened the car door and began to repeatedly punch the mother in the head. She told police that she begged Goffe to stop because their child was in the car, but he would not listen.
As Goffe continued to punch the mother with a closed fist he also struck the child in the head.
Goffe then stopped and the mother drove off and called the police.
Police reported that when they arrived, they observed blood coming from the mother's mouth and that the child had a knot on her head.
Goffe was arrested and charged with Burglary with Domestic Battery and Child Abuse.
He has previous arrests for Domestic Battery with Strangulation, Drug Possession, Driving on a Suspended License (x3), and Retail Theft.
Goffe was released from jail on a $10,000 bond.