Ocala, Florida — The hunt is on for two black females who brazenly stole several credit cards and wallets from an Ocala dental office.
Dr. Jamie Amir, with Ocala Periodontics & Dental Implants, said that two females, possibly in their 20s, came into his office on Friday and stated that their grandmother was having problems with her dental implants.
Dr. Amir stated that while one of the women asked questions, the other woman went to use the patient restroom…or so he thought. Instead, the woman took a detour to the break room area, which is reserved for employees only.
The break room area is where the employees kept their personal belongings.
Article continued below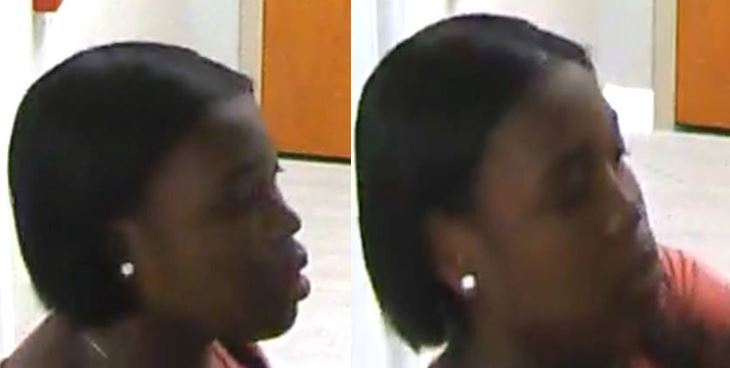 Once inside the break room area, the unidentified woman stole several wallets and credits cards.
According to Dr. Amir, the theft happened at 10:13 a.m. By 10:37 a.m., the thieves had already racked up several hundred dollars in unauthorized transactions at Best Buy, Ocala.
The illegal transactions emptied out the bank accounts of several employees.
According to Dr. Amir, he and his staff did not discover the thefts until 1 p.m.
One of the office's cameras was disconnected, but a Nest Cam, which was in the break room, captured the video and images.
If you recognize this woman, contact your local law enforcement immediately.
You can also call Dr. Amir at 352-229-8686.
There is a $1,000 reward being offered by Dr. Amir for the arrest and conviction of the unidentified woman.