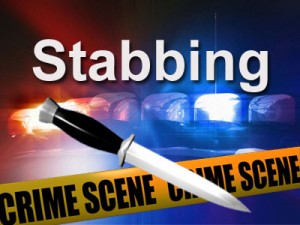 Ocala, Florida — On December 3, 2013 at approximately 6:38a.m., the Ocala Police Department received a call that a Home Invasion Robbery had just occurred at 1529 NW 2nd Avenue. Officers responded and found that the resident Connie Cordell, age 65, was sitting in a living room chair with a stab wound to her chest. Cordell was transported to an un-named hospital by ambulance.
Prior to going into surgery, Cordell advised that she was letting her cat out sometime after 6 a.m. when the armed man jumped her fence then entered her home and demanded money. She said when she told him she didn't have any money he became angry and stabbed her in the chest and took off.
Cordell described the suspect as a skinny white man wearing blue jeans and a camouflage jacket.
Reports indicate Cordell had surgery and she is stable at this time.
Officers and Detectives are still working this case and attempting to identify and locate the suspect.
Anyone with information on the identity of this suspect and/or his location is asked to contact the Ocala Police Department at 352-369-7000 or submit tips through our MyPD App. Tips can also be given via Crime Stoppers of Marion County by calling 352-368-STOP(7867), texting tips to 274637 using keyword 368STOP, or submitting tips to www.ocalacrimestoppers.com.