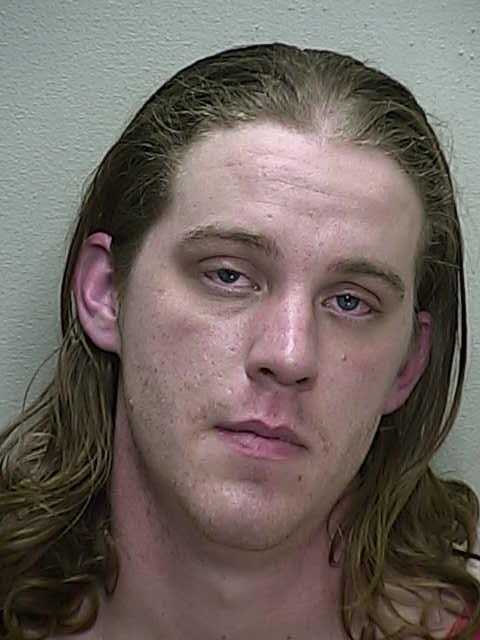 Ocala, Florida — An Ocala man that fell asleep behind the wheel of his car at a traffic light in the 5800 block of Northwest 7th Street, was arrested after pulling a Glock .40 on a deputy.
According to Marion County Sheriff's Deputy, Joseph Jenkins, Chandler Wayne Neal, 23, was asleep behind the wheel of his Mazda at a traffic light; the car was in drive and his foot was on the brake.
After checking his pulse and several nudges, the deputy was finally able to wake Neal. The deputy reported that when Neal opened his eyes, they were glassy and bloodshot.
According to reports, while the deputy was talking to Neal, [he] suddenly pulled a loaded Glock .40 caliber handgun from in-between the seats.
At that time, Neal held the handgun across his chest, pointing it at the deputy.
Deputy Jenkins immediately grabbed the handgun, pointing it out of his direction. Deputy Jenkins then drew his weapon and ordered Neal to drop his gun; however, Neal refused.
Deputy Jenkins then had brief struggle with Neal before finally pulling the handgun from Neal's hand, at which time it fell into the center console.
Deputy Jenkins then removed Neal from the vehicle and placed him in handcuffs.
While being questioned by Deputy Jenkins, Neal denied pointing the handgun at him.
Neal failed all of his sobriety tests. He blew a .232 during his breath test.
He was transported to the Marion County Jail and charged with DUI, Assault on a Law Enforcement Officer, Carrying a Concealed Weapon, Display of a Firearm during a Felony, and Improper Exhibit of a Firearm.
He is being held on $14,000 bond.
This is Neal's second DUI arrest in four years.