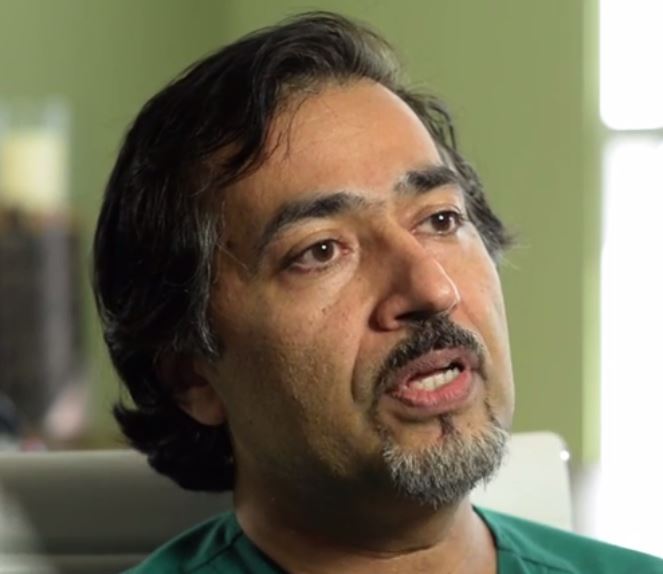 Ocala, Florida — For the second time since the investigation into Florida cardiologist Dr. Asad Qamar with the Institute for Cardiovascular Excellence PLLC (ICE) began, he has released a video statement. He released this video statement on June 17, 2015.
Dr. Qamar says the video is not the egotistical need to settle the score or defend himself from the media in regards to the accusations made by federal investigators.
"I'm very comfortable with who I am, what I've done for my patients, what I've done for the community, and what I certainly want to continue to do in the future," Dr. Qamar said.
He went on to say, "At the same time, I felt that I owe it to my patients, staff, and associates that I respond to some of these allegations."
In the video, Dr. Qamar claimed that he has saved Medicare hundreds of millions of dollars, rather than cost Medicare money.
In January, the Center for Medicare & Medicaid Services (CMS) began proceedings to have Qamar's reimbursements suspended.
In a letter to Qamar, Theresa Dampier, CMS Program Integrity Manager, wrote, "The suspension for your Medicare payments is based on 'credible allegations of fraud,' which is defined as 'an allegation from any source,' including but not limited to 'fraud hotline complaints and patterns identified through provider audits, civil false claims cases, and law enforcement investigations.'"
According to documents provided by CMS, in 2012, Qamar received $18.2 million in Medicare reimbursements, making him the second-highest paid physician by Medicare for that year. He received $16.03 million from Medicare in 2013.
Qamar is accused of billing for excessive hours, performing unnecessary procedures, failure to submit required supporting documentation for testing and procedures, lack of documentation explaining excessive hours, and failure to provide documentation proving that a procedure was medically necessary.
"Performing medically unnecessary procedures puts patients at risk and contributes to the soaring costs of health care," said Acting Assistant Attorney General Joyce R. Branda for the Justice Department's Civil Division.
Even though there has been a massive amount of controversy surrounding Dr. Qamar and ICE,  his patients appear to be standing by his side. Many of his patients have turned to social media and have scolded the press for reporting the information provided by federal investigators.
CMS said that the allegations against Dr. Qamar are very credible and that the agency does not make the decision to suspend a doctor's Medicare reimbursements lightly.
CMS has not yet put a dollar amount on the alleged fraud.