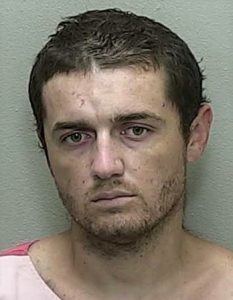 A man who killed two men last week has been arrested after he turned himself in to police.
Investigators had been looking into the double homicide after two men, Michael White, 22, and Lezhan Studivant, 23 were shot inside a vehicle on Halloween.
According to reports, Jason Cole, 25, called the Ocala Police Department on Tuesday and confessed to killing the two men.
Following the shooting, a passenger drove the victims to AdventHealth Ocala.
Cole fled from the vehicle after the driver, who had been shot, stopped the vehicle.
On Tuesday, Cole told police that he struck Studivant with the gun and then shot him numerous times. Cole then turned the gun on White.
Investigators say the dashboard of the vehicle was riddled with bullet holes.
Both victims later died from their injuries.
The shooting occurred in the 3000 block of Southeast 52nd Street.
Cole, who alleges that the killings were in self-defense, has been charged with two counts of Second-degree Murder and is being held at the Marion County Jail.