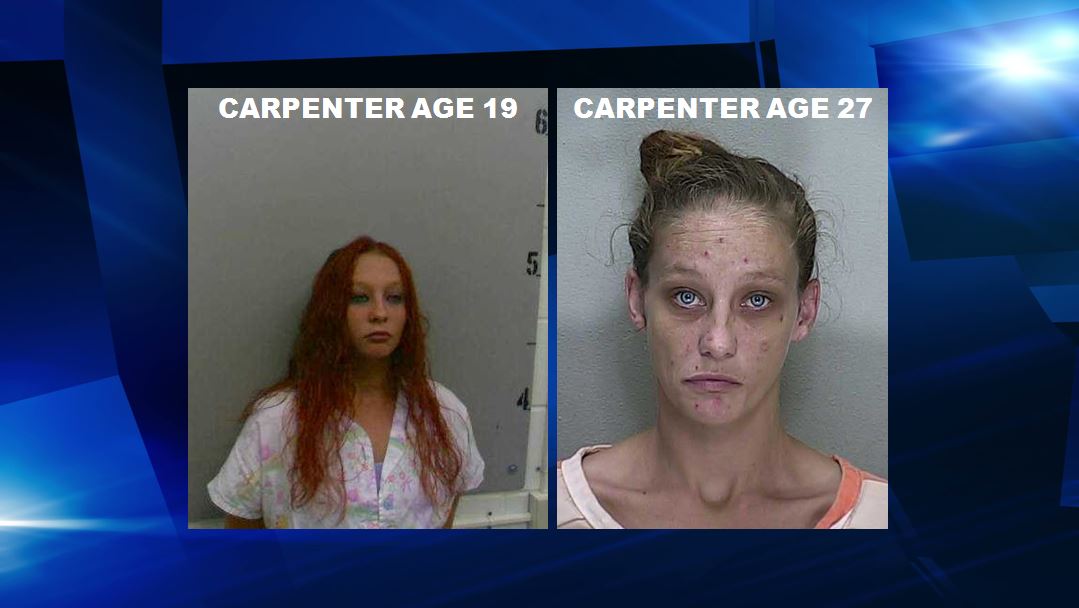 Ocala, Florida — A 3-week investigation into an auto theft resulted in two arrests this past weekend.
It all started on July 3, when deputies responded to the 11000 block of Northwest 8th Lane in reference to a grand theft auto.
The victim stated that he had left his 2005 Chevy pickup truck parked in his driveway, and when he awoke at 5 a.m., it was gone.
According to reports, the victim borrowed a friends truck to drive to work on the morning of the theft.
On his way to work, he spotted his pickup truck on Highway 441 and Southwest 27th Avenue. He said there was a man, later identified as Thomas Bowerman, 28, driving the truck.
The victim stated that he attempted to approach the man, but he drove the truck over the median and fled into oncoming traffic.
During the investigation, deputies located another stolen vehicle parked in the Pilot parking lot located at 4255 West Highway326.
A witness identified the person that had stolen the vehicle as Bowerman.
After learning the suspects name, it was determined that he had already been arrested and was in jail on unrelated charges.
Deputies then responded to the Marion County Jail to question Bowerman.
According to the police report, he told deputies that he had parked the car at Pilot in case he needed to get out of town fast. He stated that he knew about the other warrants, and was "on the run."
When questioned about the pick-up truck, he said that it was given to him by Joyce D. Carpenter, 27.
Investigations revealed that Carpenter had stolen the truck and passed it onto Bowerman, who later gave it back to Carpenter. She then drove the truck to Georgia. While there, she pawned lawn equipment and tools that were in the truck when she stole it.
Carpenter then traveled from Georgia to Alabama, where she left the stolen truck parked in a Walmart parking lot.
MCSO deputies then contacted the Guntersville, Alabama Police Department, who located the truck at the Walmart.
Carpenter was located a short time later and arrested.
Bowerman was charged with Grand Theft Auto (x2). He was first arrested at the age of 19. He was a convicted felon by the age of 20. He has been arrested 16 times with more than 2-dozen charges.
He is currently being held without bond.
Carpenter was charged with Grand Theft Auto and Grand Theft. She has been arrested multiple times in Marion County, and like Bowerman, her criminal record began at the age of 19.
She was released on $10,000 bond.
According to reports, Carpenter has a disabled child. Police stated that when they found the truck the only thing left in it was a child car seat. It was not clear if the child was with her during her crime spree.
Information provided to Ocala Post suggested that Carpenter currently has custody of her disabled child.