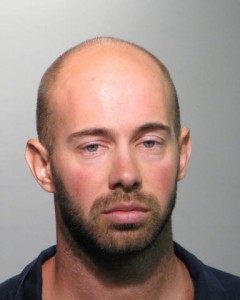 Seminole County, Florida — Daniel Kelley, 26, was arrested for sending sexual text messages to a 14-year-old student.
Kelley, a special needs teacher at Bridges Academy in Winter Springs was fired immediately following his arrest.
According to the sheriff's report, the girl was in Kelley's homeroom class.
Kelley had exchanged hundreds of e-mails with the young girl, according to his arrest affidavit.
"It's extremely disturbing when a teacher is involved. The teacher is in a position of trust and authority, so they should never put themselves in a position where they're having this kind of communication with children," said Kim Cannaday of the Seminole County Sheriff's Office.
Investigators said Kelley was arrested after the girl's father found graphic emails between Kelley and his daughter.
Investigators say the e-mails were very explicit in nature and described multiple sexual acts. Kelley repeatedly asked the teenage girl to send him pictures of her breasts. The young girl never agreed to his requests.
"Several times he actually solicited this victim to send nude photos of herself and fortunately she didn't send those photos, but she did send some that were borderline," said Cannaday.
Investigators are concerned that Kelley may have other victims.
If your child had inappropriate contact with Kelley, or you have information about other children Kelley may have inappropriately had contact with; you are urged to call the Seminole County Sheriff's Office at 407-665-6600