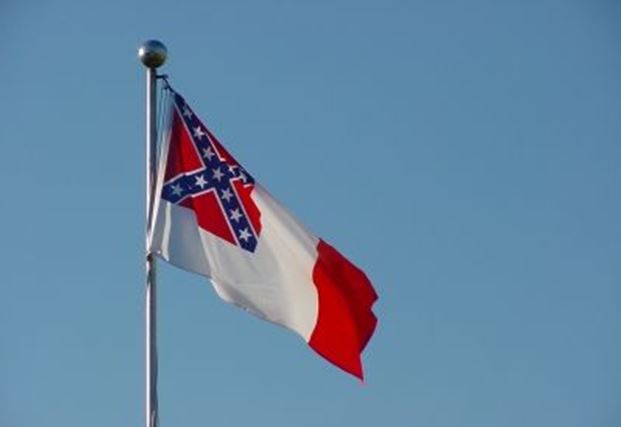 Ocala, Florida — On Tuesday, Marion County Commissioners voted unanimously to fly the third national Confederate flag, which had been removed in June.
The flag is now back on display at the Fallen Officers Memorial in front of the McPherson Governmental Complex.
In June, Marion County Democratic Party Chair Joyce Blake sent an e-mail asking the county how many of the confederate flags were displayed throughout Marion County. Blake, who is from Maryland, believes the flag stands for racism and hate.
And although no one specifically requested the flag be removed, Interim County Administrator Bill Kauffman made the decision to remove the flag.
Marion County Public Information Specialist Stacie Causey said, "The commission voted unanimously to restore the flag to the historical display today."
She went on to say, "The commission also discussed how to best display all of the flags in their proper historical context. To this end, they gave consensus for staff to work with the Marion County Historical Commission to determine opportunities for historical interpretation of the display, as well as other history markers on the McPherson complex. This will help identify opportunities for connectivity and education about local history within the complex grounds."
Removal of the flag sparked outrage among many Marion County residents, and prompted the Florida Southern Pride Ride group to be formed.
Article continued below
"The county has not had any requests from citizens to remove the historical flag," Hernandez said in a June statement. "Marion County is respectful of the flag's historical meaning, but also aware of the perceived connotations and heightened public sentiment since the recent church tragedy in Charleston, South Carolina."
The flag has been under attack since the South Carolina shooting. The shooting also promoted TV Land, which is owned by Viacom, to remove re-runs of the hit TV show "Dukes of Hazzard."
NASCAR, Amazon, Ebay, Walmart, and several others have also taken some type of action against prohibiting the flag.  Many have vowed to boycott any business which prohibits the flag from being sold or displayed.