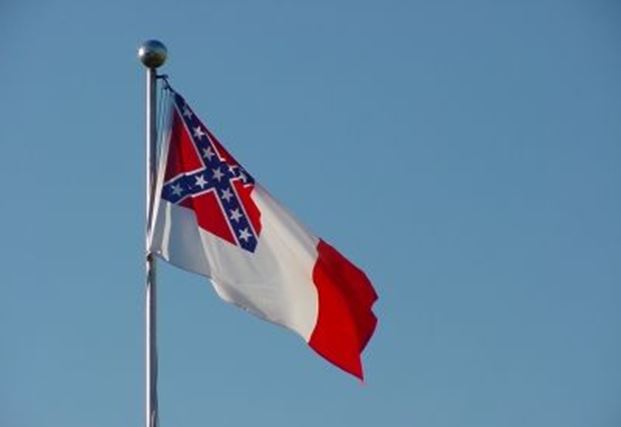 [Last updated on July 11, 2015, at 3:45 p.m.]
Ocala, Florida — Saturday, an Ocala man who was at the anti-Confederate flag protest at the McPherson Governmental Complex, removed the flagpole with the Confederate flag.
Protesters said "it just fell." However, Confederate flag supporters are not "buying" the story that it "fell."
Witnesses said that the man took the flagpole and flag over to the Property Appraisers office and dropped it off.
A county employee later took possession of them for safe keeping.
In a message to Ocala Post, a witness said, "I think the man that walked off with the flag was trying to protect it."
It is not clear if the man was actually protesting against the flag.
The flag was returned to the flagpole on July 7, after it had been removed by Interim County Administrator Bill Kauffman.
Article continued below
The Board voted to return the flag known as the "Third National Confederate Flag" to a historical display of the flags of Florida that is located on the McPherson Governmental Complex grounds. The flag has been there, along with four others, since the historical display of flags was established in the 1990s.
Commissioners said the flag was returned to the display strictly in the context of being part of a historical flags display. County leaders said Marion County is a community that is proud to serve all of its nearly 340,000 residents, as well as all of its visitors.
The Board has tasked the community's Historic Commission and county staff on recommendations for its future display. This effort will help the Board determine the most adequate future location of the flags of Florida display.
UPDATE
The flag has been returned to the McPherson Governmental Complex and is flying again.