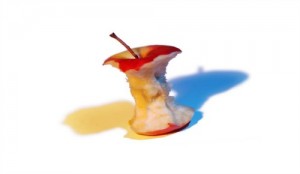 Common Core, a term that many parents across the U.S. are all too familiar with in the education system. Most recently in Florida, where Common Core was initiated for the 2013 school year for second through 12th grades.
Parents are seeing an increase in Homework as well as an increase in the difficulty.
Carol S. of Polk County Said "How can parents be expected to sit down with their children and do six pages of homework front and back in a two income household." Adding," it is very difficult when you have to cook dinner and prepare for the next work and school day. This isn't the 1930's when the woman stayed home."
The Common Core State Standard Initiative is a state-led effort that established a single set of clear educational standards for kindergarten through 12th grade in English language arts and mathematics that states voluntarily adopt. The standards are designed to ensure that students graduating from high school are prepared to enter credit bearing entry courses in two or four year college programs or enter the workforce. The standards are clear and concise to ensure that parents, teachers, and students have a clear understanding of the expectations in reading, writing, speaking and listening, language and mathematics in school.
Forty-five states, the District of Columbia, four territories, and the Department of Defense Education Activity have adopted the Common Core State Standards.
Parents say the states that have not adopted the Common Core Standard Initiative are the states that have the sense not to.
Stacy Way, of Winter Haven contacted Ocala Post and said, "Common Core is a one size fits all package. After reading about CC standards, the best way to describe it is like making the FCAT last all year long."
Parents say this new teaching standard stresses out students of all ages and many feel it will lead to an increase in the dropout rate among the higher grade levels.
Corestandards.org has documentation claiming parents were involved in the implementation of the CC, but many parents disagree, stating their opinion was never asked for in regards to the implementation of the new teaching standard. Something that many say is an outrage.
Parents say the new standard in teaching in a lot of ways does not even make sense.
One parent posted a picture on Facebook of her child's math homework showing the chapter claimed to be algebra. However the lesson was not related to algebra in any way. One New York Attorney wrote, "This is why some parents' organizations are putting up voting referenda to take-back the school districts and fire the Administration! This assignment is Arithmetic …. not Mathematics. It is basic compound multiplication …. What a FRAUD to entitle the assignment "Algebra" (Algebra requires solving for a missing variable. This assignment contains no variables. For example: If 2x = 10, then x= ?)."
Carol S. Said, "The math my son is bringing home is something I never imagined he would bring home. The math is far more advanced than his fifth grade level." She went on to say, "To add insult to injury my son has a learning disability and the new teaching standard does not cater to those types of children." She added, "children being taught with this new teaching standard are expected to be robots and in my opinion it is setting every child up for failure. Especially those with learning disabilities."
"The new teaching standard removes the review of where students left off at the end of the school year to the beginning of the next school year. Students are expected to go all Summer and remember everything they did the last school year. The review at the beginning of the new school year has always been there, even when we were kids. It's just the way it was. Students do not spend their Summers studying, they spend it being kids. The school system is trying to take away the childhood of children and it's disgusting", said Carol.
We have received many tips in regards to the new teaching standard from outraged parents. This new teaching standard is viewed by most households as a disaster waiting to happen, and according to the Common Core website, states are trying to push it on to private schools as well.
The organization 'Truth In American Education' has released an "OPT-OUT" form on their website and they are urging concerned parents to fill it out and send it to their children's school. TIAM feels the only way parents will be heard is if they make a statement and bring it out in the open, instead of brushing it under the carpet.
We reached out to the Department of Education but have not yet received a response.
This is a developing story, subscribe by E-mail to receive updates.
We want to know what you think. Do you feel the new teaching standard is setting today's generation up for failure? Leave your comments below.