[Last updated on January 22, 2015, at 11:27 a.m.]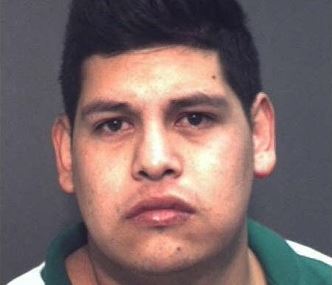 Orlando, Florida — A security guard, who was in charge of protecting the students at the Florida College of Integrative Medicine, remains in serious condition after a drunk driver slammed into him while he was patrolling the campus.
The incident occurred on Tuesday, January 19.
According to Florida Highway Patrol troopers, Luis Lopez Garduno, 24, had been at the El Torito Bar, located on Orange Blossom Trail, drinking all night.
Shortly after he left the bar he drove his SUV on to the college campus and slammed into the side of a golf cart, driven by the security guard, James Sensenbaugh, 45. The impact from SUV crumbled concrete and left the golf cart, occupied by Sensenbaugh, pinned up against a large oak tree.
According to reports, Garduno's SUV flipped and he fled the scene on foot. However, he did not go far. Orange County deputy, Ian Wasserman, found him hiding under one of the classroom buildings. The deputy then drew his weapon and ordered Garduno out from under the buildings service ramp.
During questioning, Garduno stated that he could not remember anything about the crash and didn't remember slamming into the golf cart.
Troopers said that Garduno is not a legal U.S. citizen from Mexico, and had been driving without a license in Florida for approximately eight years.
Garduno was charged with DUI with Property Damage, Hit and Run/Leaving Scene of Accident With Serious Bodily Injury,  Leaving the Scene of a Crash Without Rendering Aid, Driving Without a License Causing Serious Injury, and Open Container.
Troopers said that Blood alcohol tests are still pending.
The vehicle that Garduno was driving belonged to his brother.
Students and faculty who were present during the incident rendered valuable aid to Sensenbaugh until EMS arrived.
Sensenbaugh was transported to Orlando Regional Medical Center in critical condition where he remains as of January 21.
FCIM students said they were devastated. They said that James is a nice guy and always takes his job seriously.
Students said they planned to visit Sensenbaugh on Thursday afternoon.
Updated
According to FHP, Sensenbaugh was removed from life support on January 22.
FHP Sergeant Kim Montes said that Garduno's charges were upgraded to Vehicular Homicide and DUI Manslaughter. He is being held without bond.
Sensenbaugh's wife said that her husband was the love of her life.