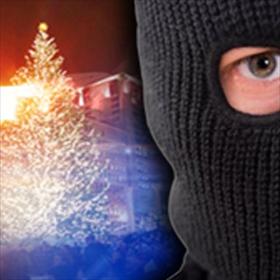 Marion Oaks — A Marion Oaks thief robbed a family of their Christmas gifts.
Earlier today, Marion County Sheriff's Deputies responded to the 13000 block of S.W. 84th Terrace Road, Marion Oaks, in reference to a burglary.
A resident called 911 after arriving home to find that the front door of their residence had been kicked in.
The thieve(s) stole TVs, a shotgun, and the family's Christmas presents from under the Christmas tree. The burglar even knocked over the tree before exiting the home.
The family suffered a loss of more than $2,000.
If anyone has any information, you are asked to call the Marion County Sheriff's Office at 352-732-9111, or Detective Adrian Lewis at 352-402-6030. Anonymity is guaranteed.