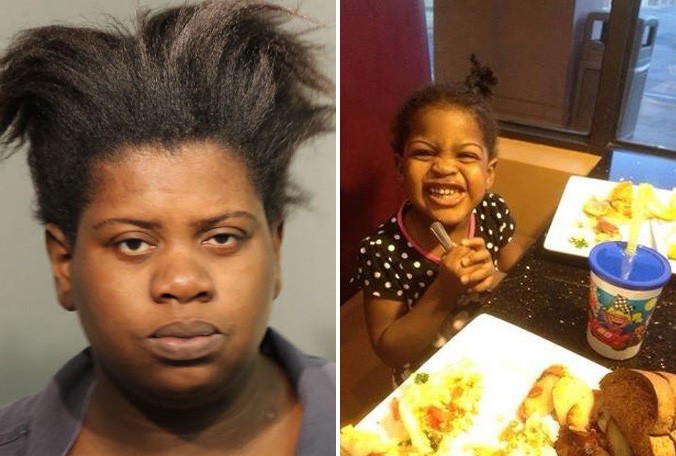 Sanford, Florida — Disturbing video of a murderer regaining custody of her children has now been released.
The video of the hearing was recorded on December 9, 2013. The December 9th hearing was a follow up to the families progress in an ongoing case as to whether Rachel Fryer was a fit mother after the "accidental" death of her son in 2011.
In 2012 the court was petitioned by DCF in an attempt to permanently remove the remaining children from Frye's custody in order to put them up for adoption; the court denied that motion.
During the December 9th hearing, Fryer was allowed by the court to remain in custody of her remaining children.
Within two months of the decision, Fryer's 2-year-old daughter, Tariji Gordon, was dead.
On February 10, 2014, Police responded to a residence in Crescent City after receiving tips that a child may have been buried on the property.
According to reports, police found what appeared to be a shallow unmarked grave that had a tiny shoe sticking up out of the ground. The shoe was consistent with the description of the footwear that had been recently described to police to be worn by Gordon. It was later determined that the remains in the shallow grave were that of Fryer's 2-year-old daughter, Tariji Gordon.
Also, located nearby in the woods was a leopard patterned suitcase that was later determined to be the instrument used to transport Gordon's body.
According to reports, Fryer beat the child on and off for hours for soiling her pull-up. At one point Fryer pushed the child down and Gordon struck her head on a step.
An autopsy of Gordon's body revealed multiple adult bite marks (both new and healed), and blunt force trauma to the right side of Gordon's head.
When Gordon's head struck the step it caused a brain bleed. The child was alive after the incident but later died in her sleep as a result of the brain bleed.
When Fryer found the child unresponsive, she decided to bury Gordon to conceal the crime.
Fryer was charged with Homicide, Child Abuse with Great Bodily Harm and Public Order Crimes- Mishandle Human Remains.
Many residents feel if the court had been more aggressive in removing the children instead of pushing for Fryer to get public assistance with the attempt to get free housing that the child would still be alive.
The investigation into the "accidental" death of Fryer's son has been reopened.
Please follow and like us: