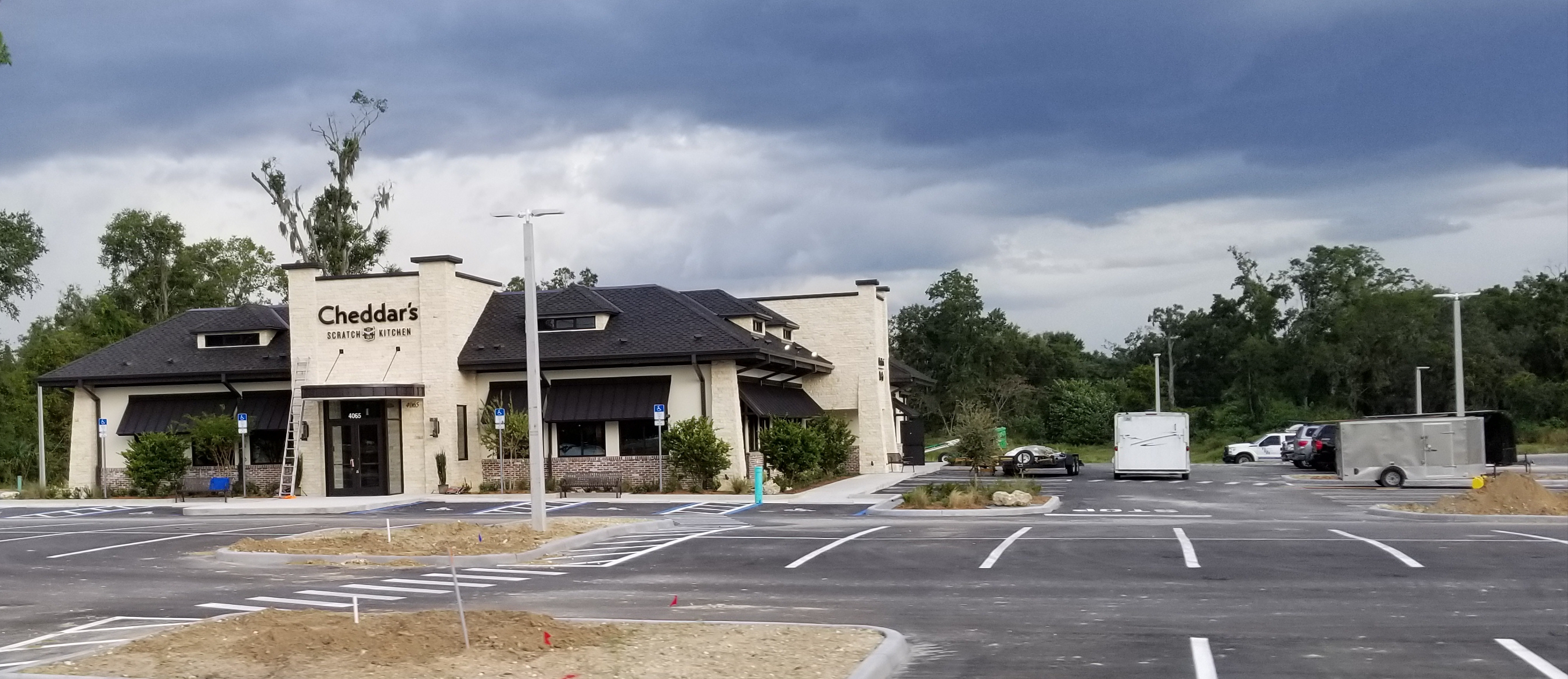 [Last updated on September 27, 2018, at 7:31 p.m.]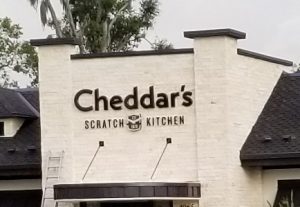 The much anticipated $1.2 million Cheddar's restaurant at 4065 SW State Road 200, west of Interstate 75, is nearly finished.
Cheddar's Scratch Kitchen has made-from-scratch food since the 70s. The founders, Aubrey Good, and Doug Rogers, believe that when a meal is prepared and cooked fresh just for customers, it not only tastes better but makes people feel good.
Cheddar's Scratch Kitchen serves made-from-scratch House Smoked Baby Back Ribs, hand-battered Country Fried Chicken, Scratch Burgers, Homemade Onion Rings, Chicken Pot Pie, and more.
According to the company's website, it started in 1979 in Arlington, Texas. The company operates 165 locations in 28 states, including 17 in Florida.
In an email, a spokeswoman for Cheddar's told Ocala Post that the restaurant is scheduled to open in November… just in time for Thanksgiving.