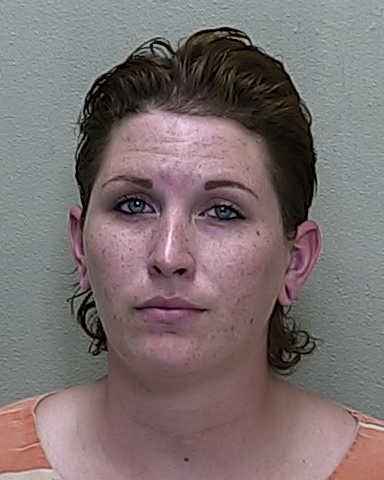 Note: A previous version of this story had the suspects age as 48. 
A Burger King employee is facing 69 counts of Felony Fraud-Fraudulently Obtained or False Receipt after her employer realized she had been stealing from the Belleview fast food restaurant.
Sabra Flame Enslin, 28, stole $1,436.57 from the Burger King, located at 5609 Abshire Blvd., over a two-month time frame — from December 2019 to February 2020.
According to the arrest affidavit, Enslin would void out receipts from unsuspecting customers and then pocket the money.
When confronted, Enslin confessed.
"I Have done it a few times, I'm not going to lie," Enslin told investigators.
She is being held at the Marion County Jail on a $36,000 bond. Her next court date is slated for March 17.
Enslin has previous arrests for Robbery, Assault, Leaving the Scene of a Crash Involving Injury, Threat to Do Violence, and Driving While License Suspended (Habitual).