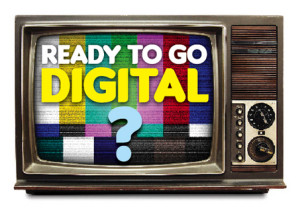 Central Florida — Bright House Networks announced that it has begun working to transition to an all-digital format in its Central Florida service area.
With all-digital delivery, Bright House Networks said its customers will enjoy enhanced digital picture, sound quality, and access to even more great programming choices at no additional charge.
Starting February 2014, Bright House Networks will enhance their network by transitioning analog channels to an all-digital TV signal.
In order to view Bright House Networks programming in the new all-digital format, customers will be required to have either a Digital Box or a Digital Adapter installed on each television in their household. To make this transition easier, Bright House Networks will offer its Central Florida customers up to two Digital Adapters at no additional charge until January 2015.
The Bright House Networks Digital Adapter is a small device that connects directly to the television and allows customers to view all the channels they currently enjoy, plus gives them access to channels and features that are not accessible without a device, including more High Definition (HD) channels.
Bright House Networks said the digital transition is part of the company's commitment to providing its customers great value, high quality service and innovative products, while meeting the technology demands associated with expanding its network. Central Florida is the first Bright House Networks service area to undergo the transition.
All TVs will need some type of digital device. If you have a digital device such as a cable box, Digital Adapter or cable card connected to your TV, you don't need to take any action for that TV. If not, you will require a Digital Adapter or a cable box.
Bright House Networks said to avoid unnecessary interruption, customers are urged to order the digital equipment as soon as possible.
Customers who need to obtain Digital Adapters can do so by calling 1-855-877-4911 for home delivery by mail at no additional charge. Bright House Networks Digital Box includes additional features and channels and is also available for an additional charge.