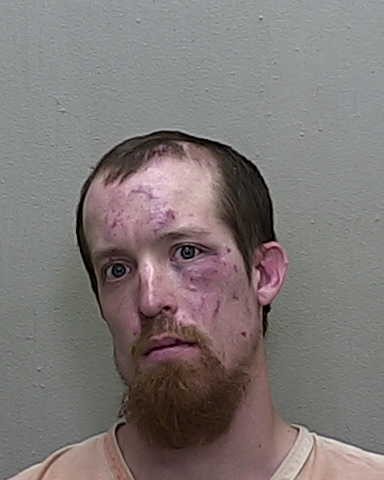 Ocala police responded to the Dixie Motel, located at 1539 South Pine Avenue after a caller reported that a woman had been battered.
The victim told police that she and her boyfriend, identified as Kasey Blue, 31, became involved in a verbal argument and she tried to leave the motel room. The victim refused to tell the police what the argument was about.
According to reports, when the victim approached the door and attempted to leave, Blue headbutted her and then punched her in the face two times.
A witness attempted to intervene, but Blue was able to fight him off.
BLue was asleep in the motel room when police went to question him.
He was arrested and charged with Felony Battery and Kidnapping-False Imprisonment. Additionally, Blue had a warrant for his arrest for Aggravated Battery.
Blue is being held at the Marion County Jail without bond.