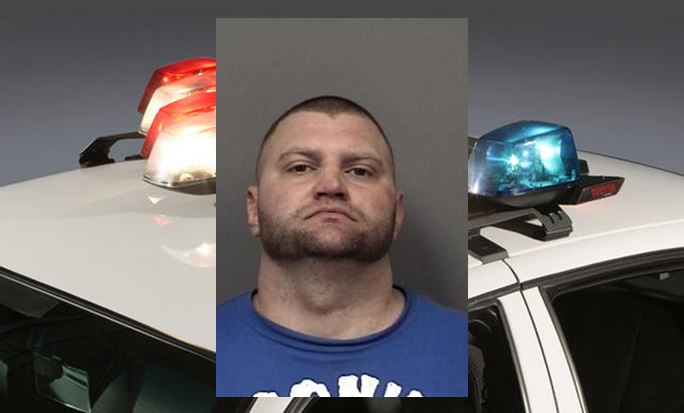 A fast-thinking 12-year-old boy saved his mom's life by alerting neighbors to the fact that his mom was being battered by her boyfriend.
According to the Citrus County Sheriff's Office, Benjamin Parrish Safer became involved in a verbal argument with his girlfriend over a cellphone.
During the argument, Safer became aggressive and punched the victim in the face multiple times.
The victim told police that she tried to get away from Safer but he forced her to leave in a vehicle with him. While they were out the victim was able to run toward a Chevron, at which point Safer caught up to her. Deputies said Safer then grabbed her by the arm and hair and forced her into the vehicle.
When they arrived home, the victim ignored Safer which infuriated him further.
According to reports, as the victim was laying on the bed, he forced himself on to her and demanded that she forgive him and "make out" with him.
The victim stated that Safer tried to kiss her and she turned her head. It was at that time that Safer bit her upper and lower lip and forced his tongue into her mouth. The victim then clamped down on Safer's tongue with her teeth and screamed for help.
Deputies said Safer then grabbed a pillow and placed it over the victim's face and stated: "stop screaming."
Moments later, as Safer still had the pillow over the victim's face, the victim's son stormed out of the house to alert the neighbors. The sound of the boy exiting the house caused Safer to stop and search for the boy.
According to t the arrest affidavit, the woman could not breathe and was seconds away from losing consciousness.
As Safer looked for the boy, the victim mustered up enough strength and ran from the residence.
Moments later, a deputy pulled up into the driveway and saw the victim running toward the patrol car.
Deputies noted that the victim had blood coming from her nose and had multiple scratches on her face and lips.
Safer denied any involvement. He told deputies that the victim had blood on her face because she had bitten his tongue.
Safer was arrested and charged with Felony Domestic Battery by Strangulation.
Authorities said that if the boy had not run to neighbors the victim would have probably been suffocated to death.