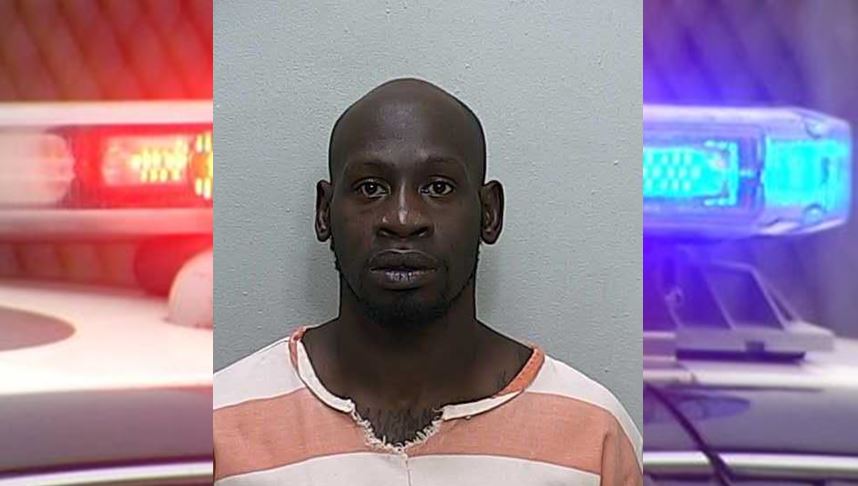 Ocala, Florida — Ocala police say they arrested an Ocala man after a grandmother reported that her grandson had been physically abused by his father.
The grandmother reported the abuse to the Starke Police Department, who in turn reported it to the Department of Children and Families. DCF then contacted the Ocala Police Department.
OPD took over the investigation because the incident occurred while the boy was visiting his father, Therious McCloud, 35, who lives in Ocala.
Investigators said that the boy had multiple injuries on his body.
According to reports, the boy was choked and beaten while handcuffed. The boy suffered injuries to his back, legs, abdomen, arms, and head.
The boy told investigators that the beatings happened more than one time.
During one of the incidents, the boy said he was stripped of his clothing, hung from a closet-type piece of furniture with handcuffs, and repeatedly struck with a belt.
State records show that the child had been living with his grandmother because his mother had been abusing him as well.
The grandmother described the father as "too bossy" and a "bully." At one point, she said that she had allowed McCloud to live with her, but feared for her grandson's safety. She said that she eventually forced McCloud to move out, but she retained custody of her grandson.
When arrested, McCloud told investigators that he was only disciplining his son because he believed that his son had stolen something from his grandmother.
McCloud was charged with Felony Child Abuse-Domestic Violence. He was released from the Marion County jail on a $2,500 bond.
His next court date is slated for September 19, 2017.