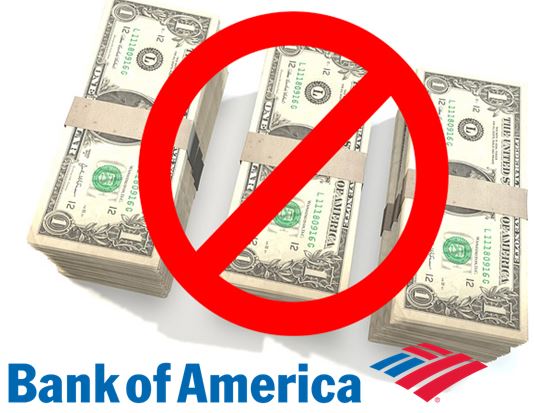 An Ocala woman says she is disgusted with the way Bank of America (BOA) treats its elderly customers.
The woman told Ocala Post that she has been making deposits into her father's checking account for years.
The father is legally blind and cannot drive.
She said she was shocked last week when she attempted to deposit less than $100.00 into her father's account and Bank of America declined the cash deposit. She said the bank told her it was a new policy.
Ocala Post reached out to BOA and asked about the bank policy on cash deposits.
A spokeswoman with BOA, said, "Cash deposits to consumer checking or savings accounts are accepted only from the account owner or authorized users on the account. The security and safety of our customers' accounts is our top priority. This change helps us reduce risks from cash transactions involving people who are not authorized on an account.  There are other options people can use to deposit money into another person's account. For example, they can transfer money using mobile or online banking and they can make a deposit with a check at ATMs or financial centers."
When asked about someone making deposits for the elderly, BOA stated the following:
"In addition to the [given] options, transferring money to the account via mobile/online banking or making a check deposit at ATMs or in the financial center), the member [would have to add an authorized user on the account]."
Bank of America will not accept cash deposits for non-account holders, but in 2007 expanded a program that would extend bank accounts, atm cards, and credit cards, to non-U.S. citizens who did not have a social security number. That program was later halted after the bank lost numerous customers following the announcement of the program.
We want to hear from you. What do you think of the policy?