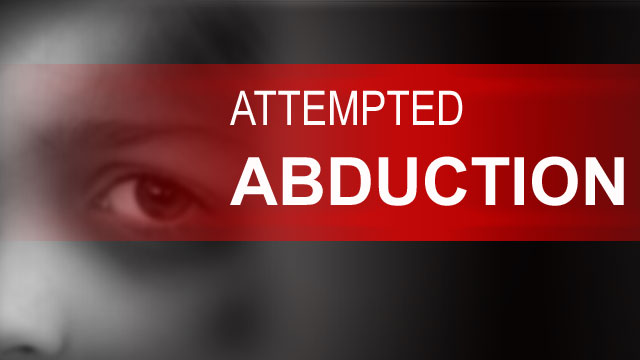 At approximately 4:10 p.m., Tuesday, March 8, 2016, an 11-year-old girl got off her bus at her bus stop, located at Thousand Oaks Blvd and Ronald Reagan Parkway in Davenport, and began walking eastbound on the sidewalk along Ronald Reagan Parkway towards her neighborhood.
A short time later, a car traveling westbound pulled up alongside her.
The car is described as a 2000-model white four-door with tinted windows, black rims, and a black back bumper.
The passenger in the car is described as a white male in his late 40s to early 50s, with short hair and a salt-and-pepper goatee, and a sunburned or red complexion, wearing a dark green T-shirt with orange lettering on the front.
According to reports, the passenger said, "Your mom is in the hospital, and she sent us to get you."
The girl immediately began running down the sidewalk.
The car made a U-turn and fled westbound on Ronald Reagan Parkway.
The girl reported the incident to her mother, who called the Polk County Sheriff's Office.
If anyone has information about this incident, please contact PCSO at 863-298-6200, or to remain anonymous, call Heartland Crime Stoppers at 1-800-226-TIPS (8477).
The investigation is ongoing.