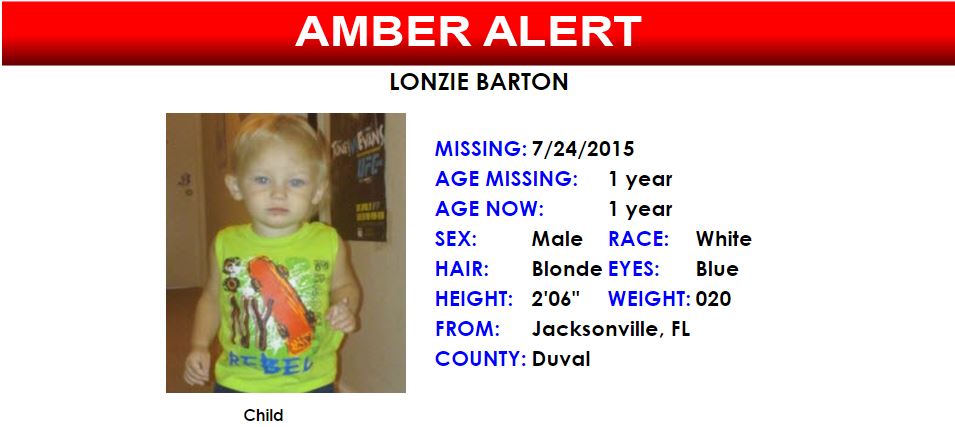 Jacksonville, Florida — An Amber Alert was issued for a 21-month-old boy Friday morning after he was allegedly kidnapped during a car theft.
Officials said that 21-month-old Lonzie Barton was last seen outside the Ravenwood apartment complex on South Old Kings Road, Jacksonville, at approximately 2 a.m.
Investigators said that Lonzie's mother, Lonna Lauramore, 25, was waiting to be picked up from work by her boyfriend, William Ebron, 32, at 2 a.m.
William told investigators that he loaded Lonzie and his 5-year-old sister into their Honda Civic, but had to run back into his apartment to get something.
He left the car running with the children inside.
William said the 5-year-old got out of the car and followed him into the apartment because she was scared.
According to reports, when William returned to the parking lot he saw his car driving off.
Investigators said that as far as they can tell, Lonzi was still inside the car, and that they are treating this as a kidnapping.
Officials said, "Any information could be helpful, no matter how small." Call the Jacksonville Sheriff's Office at 904-630-0500, or 1-866-845-TIPS to remain anonymous.
This story is developing. Stay tuned for more.