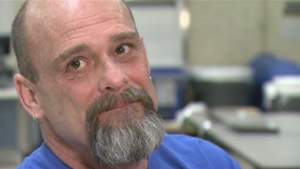 Houston — Today, an act of kindness swept across Houston's Valley Oaks Elementary School after a man paid the balance on more than 60 student's past due lunch tabs.
Kenny Thompson said he felt compelled to help out the children after he learned staff at an elementary school in Utah had walked up to nearly 40 students that had already been through the lunch line, and trashed their lunches. The cold hearted act brought tears to eyes of the children, along with embarrassment.
Parents said what Uintah Elementary cafeteria management did to those children is despicable. The students had their lunches seized and thrown away on Tuesday, January 28, 2014 after a district official arrived at Uintah Elementary to investigate a large number of overdue lunch accounts. One witness who works at the school said it was done in such a heartless and humiliating way that it actually made her sick to her stomach.
"To me, this rises to the level of bullying," State Sen. Todd Weiler, R-Woods Cross said. "These children were humiliated in their own school, in front of their classmates."
Thompson, who lives in Houston, and is a long time school tutor said he had to do it because all he could think about was past due lunches being an issue at his school. Thompson said after he inquired about it, he learned there were more than 60 children with past due lunch accounts. Thompson then took $465 of his own money and paid off those accounts.
"These are elementary school kids," he said. "They don't need to be worried about finances. They need to be worried about what grade they got in spelling.
School officials said that many times students are embarrassed that they owe money, therefore students will bypass the lunch lines to avoid being humiliated in front of classmates.
Thomas said it is the best money he has ever spent.
The cafeteria manager and the district supervisor for Uintah Elementary school have been suspended pending a full investigation.