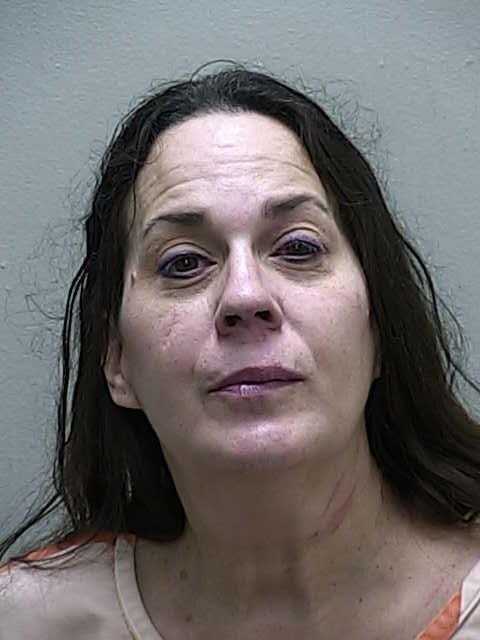 Silver Springs — A Silver Springs woman was arrested after she became jealous and physically attacked her husband and his alleged lover.
On Saturday, deputies responded to the 11,000 block of Southeast 24th Street Road, after receiving reports that Gretchen Collard Wolf-Yahnig, 53, had attacked two people.
According to Yahnig's husband, he had invited a woman by the name of Emma Oliver over to his house spend the day.
The husband stated that Yahnig became jealous of Oliver and began accusing her of being his lover. Deputies say that is when a verbal argument erupted and Yahnig began trying to fight Oliver. The husband then stood in front of Yahnig and tried to stop her from hitting Oliver.
At that point, Oliver attempted to retreat to her vehicle. However, Yahnig followed Oliver and tried to attack her with a whiskey bottle.
According to reports, Yahnig used an ice pick and punctured two of the tires on Oliver's vehicle to prevent her from leaving.
Deputies say that while Oliver was inside her vehicle, Yahnig reached into the vehicle, grabbed Oliver by the hair, and threw her to the ground.
The husband had to grab Yahnig to make her release Oliver. The husband stated that he told Yahnig he would let her go if she calmed down, and when he did, she bit him twice on the arm. Oliver then called 911.
Deputies reported that Yahnig was questioned about the incident, but could not get her facts straight.
Yahnig was arrested and charged with Criminal Mischief Involving Property Damage, Battery, and Domestic Battery. She was released on a $4,000 bond.