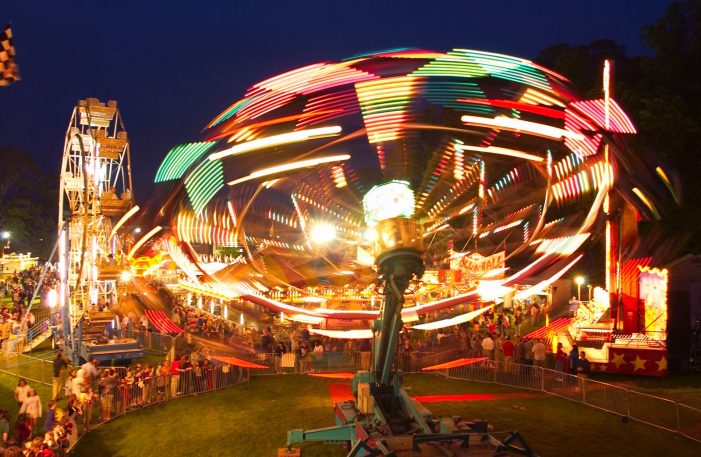 Ocala — Blessed Trinity School is hosting its 69th annual Carnival, located at 5 Southeast 17th Street, Ocala, on October 18, 19, 20, and 21.
This is a family-friendly fundraiser for Blessed Trinity School.
The carnival will feature carnival food favorites, an Outdoor Marketplace, raffles, and Dreamland Amusements midway rides games and games for all ages.
There is no charge for carnival parking.
Admission is free except after 6 p.m. on Saturday, Family Night when there is a $5 entrance fee unless guests have an advance ride wristband voucher or are families with children.
Unlimited ride wristbands (for riders 36 inches and taller) are $35. Ride tickets are $1.50 each, $25 for 20 tickets, or $50 for 50 tickets plus 1 free ride. (Rides take 2 or more tickets each.)
The times are Thursday – Friday 5 p.m. to 11 p.m., Saturday 11 a.m. to 11 p.m., and Sunday 11 a.m. to 9 p.m.