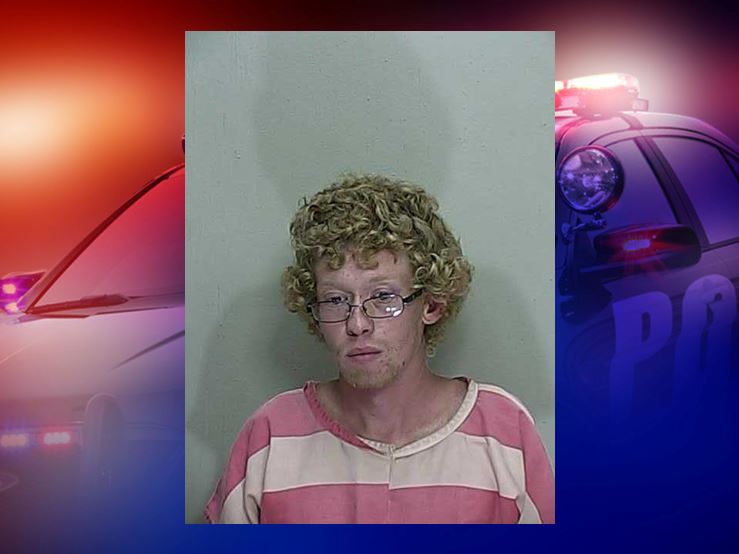 Ocala, Florida — A 22-year-old man remains behind bars after he attempted to run over a man with his jeep, but struck his wife instead.
According to documents received by Ocala Post, Tyler James Ewing, was charged with Aggravated Battery with a Deadly Weapon, Aggravated Assault with a Deadly Weapon, and Driving with a Suspended Driver's License.
Investigators said that after having an argument on the phone, Ewing drove to the victim's apartment, located inside of Jordan Court Apartments, and drove toward the victim.
The victim was standing outside.
Ewing drove his jeep directly into the path of the victim, but the man jumped onto the hood of the jeep.
Police said that while Ewing was still driving, the victim reached through the window and began punching Ewing in the face in an attempt to get him to stop.
However, Ewing kept driving and hit the apartment building.
According to reports, Ewing then "threw" his jeep into reverse, at which time the victim fell off the hood.
Ewing then fled the area.
As the victim walked toward his apartment, he saw his wife, who had been sitting outside in a wooden chair, on the ground. The wooden chair was in several pieces.
According to the police report, the wife, at one point, "passed out."
Police reported that, while Ewing had the intentions of running over the man, Ewing struck the man's wife instead. Police said Ewing had run over her foot.
While police were at the scene, Ewing returned to the area and surrendered.
Witnesses confirmed he victim's story.
Ewing is being held on a $12,500 bond. His next court date is scheduled for July 12, 2016.