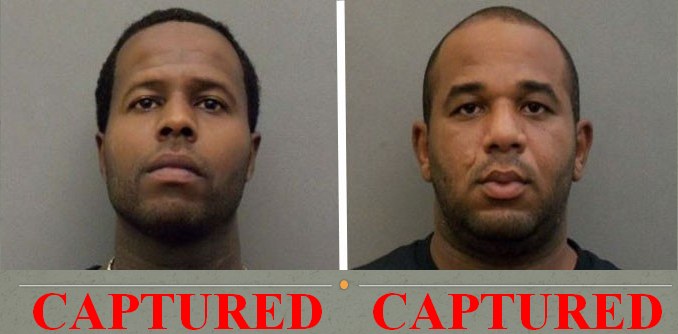 Central Florida Crimeline is joining the Florida Department of Law Enforcement and Attorney General Pam Bondi, in offering up to a $20,000 reward for information related to the investigation into escaped inmates Charles Walker and Joseph Jenkins.
Walker and Jenkins were both serving life sentences but were mistakenly released after someone on the outside drew up fake paperwork and forged it using the names of a state attorney and a judge in Orange County. The paperwork which had an order to reduce the sentences of both men, made its way from the Orange County Clerk of Court to the Florida Department of Corrections resulting in the release of Walker and Jenkins.
Charles Walker and Joseph Jenkins, were captured around 6:40 p.m. Saturday, October 19, 2013, at the Coconut Grove Motor Inn on Front Beach Road. The two were taken into custody without incident.
Anyone with information regarding the individual(s) that helped plan Walker's and Jenkins' escapes is urged to contact Crimeline at (800) 423-TIPS (8477). Calls made to Crimeline remain anonymous and tips that lead to an arrest involving this case could be eligible for a reward of up to $20,000.
There are three ways people can give their anonymous tips:
· Call 1-800-423-TIPS (8477)
· Visit the Crimeline website: www.crimeline.org
· Text "crimeline" plus tip information to CRIMES (274637)