[Last updated on April 30, 2015, at 7:21 a.m.]
Ocklawaha, Florida — A 20-year-old man remains in the hospital after he flipped his vehicle on Wednesday afternoon.
Florida Highway Patrol troopers said a black 2000 Dodge Durango was traveling eastbound on County Road 42 approaching 168th Terrace before the accident happened.
The driver, later identified as Daniel Paul Penley, 20, of Eustis, told troopers that a vehicle had exited 168th Terrance in front of him, which caused him to lose control of the SUV and crash.
The SUV exited the roadway and flipped. It came to rest after smashing into a tree.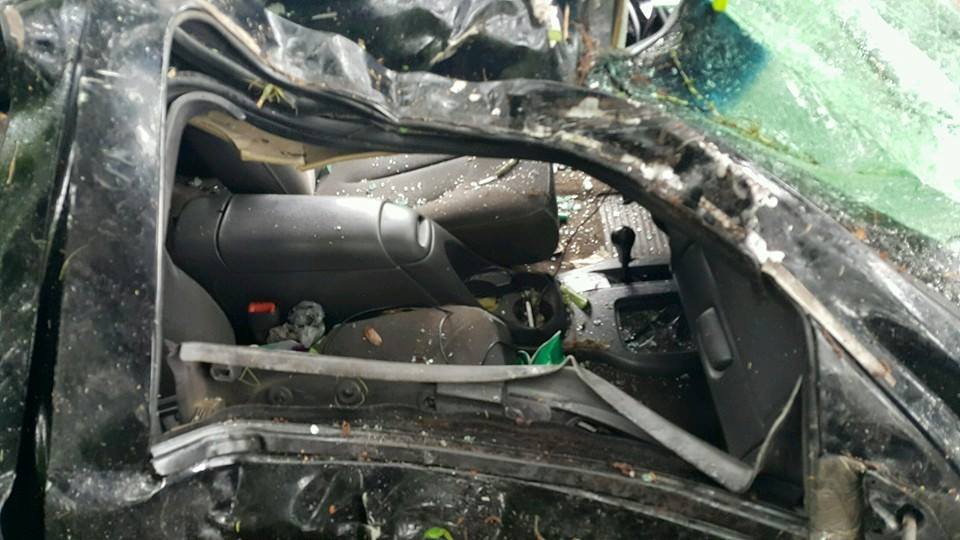 There were no other vehicles at the scene.
At approximately 1 p.m., Marion County Fire Rescue was dispatched to the vehicle rollover.
Upon arrival, firefighters found that the driver and a passenger, later identified as William Dempsey, was trapped inside the SUV.
Rescue crew had to use heavy extrication equipment to free both individuals.
Dempsey refused medical treatment and left the scene.
Peneley had to be trauma alerted to Ocala Regional Medical Center where he was listed in critical condition.
It was reported to Ocala Post by FHP that Dempsey refused treatment. It was also reported to Ocala Post that Peneley was trauma alerted in critical condition. However, Dempsey stated on social media that he did not refuse treatment and that Penley was released from the hospital later that night.
The investigation is ongoing.