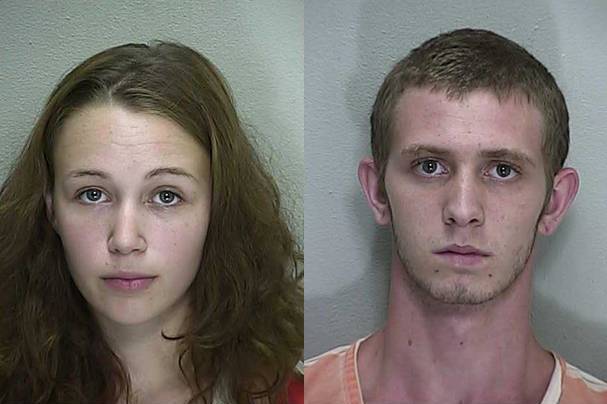 Ocala, Florida — An Ocala woman was released from jail yesterday after she was arrested for having her ex-boyfriend "beat up."
The victim stated that his former girlfriend, Alexis Coffey, 19, invited him to spend time with her. The victim told sheriff's deputies that he reluctantly accepted her invitation.
According to reports, the victim met Coffey at the BP gas station located at 3300 SE 52nd Street. A short time later the pair began walking south on SE 33 Court and then east on SE 56th Street, talking along the way.
The victim told deputies that when they turned around to head back, six to seven males jumped out from behind some bushes and attacked him.
The suspects punched and kicked the victim until he fell to the ground while Coffey stood laughing.
The suspect(s) stole the victim's shoes as well as his bicycle that he had borrowed from a friend.
According to reports, Coffey continued to laugh as she walked away with the group of men that attacked the victim.
Deputies believe Coffey's sole intention behind inviting the victim out was to have him ambushed.
Coffey later sent the victim a text asking him if he was OK. The victim did not respond to that text.
During questioning, Coffey denied being a participant in the ambush. She stated that she was in fear of her life.
Coffey refused to cooperate further with law enforcement.
According to reports, the ambush was over a drug debt that was owed to a second suspect William Sumner, 19. Sumner is a low-level marijuana dealer.
Sumner also refused to cooperate with law enforcement.
Coffey is dating Sumner and they have a child together.
Coffey and Sumner were arrested and charged with Felony Robbery without a Firearm.
Sumner remains behind bars at this time.
Please follow and like us: