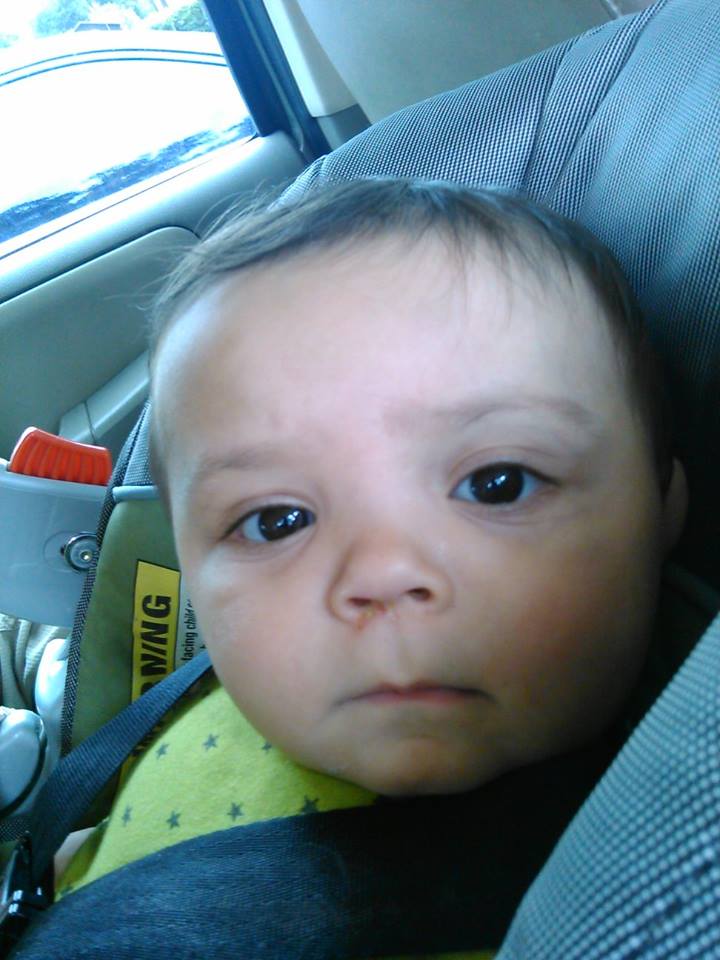 [As of July 15, 2015, the full updated story can be read here.]
Ocala, Florida — On Saturday, Ocala Police responded to 244 Northeast 44th Avenue, in reference to a child who was found floating in a pool.
Upon arrival, officers made contact with the mother of the child, Brandi Dyal, 32. Dyal stated that her two sons, both under the age of three, came into her bedroom at approximately 7:45 a.m. and awoke her. Dyal told the police that the boys, who shared a room together, were "whiney."
According to reports, Dyal put the boys back in their room, gave them each a cup of juice, and turned the television on.
Dyal stated that she then went back to bed and fell asleep, and assumed the boys would do the same.
According to police, at approximately 8:40 a.m. Dyal was awakened by her 2-year-old yelling, "Mommy! Mommy!" from the backyard.
Dyal stated that she then ran outside and saw her 20-month-old son, Manuel Wilfredo Mercado Jr., floating on his side with his face down in the water.
Dyal told police she then removed her son from the water, began chest compressions, and had her 13-year-old daughter call 911.
According to reports, the 13-year-old was on her cell phone in her bedroom at the time of the incident. She said she didn't know the boys had gone into the backyard until she heard her mother screaming. She said that when she ran outside she saw her brother on the ground with green foam coming from his nose.
Dyal's other daughter, 10, stated that she was asleep on the couch and woke up when she heard her mother screaming from outside. She said that when she went outside she saw her mother performing CPR on her brother. The 10-year-old told police that she did not hear her brothers walk past her to get outside.
The boy's father, Manuel Wilfredo Mercado Sr., 24, was at work at the time of the incident.
Police reported that there was a blue Summer Escapes 15-foot quick set above ground ring pool in the southwest corner of the yard. The pool had 30-inches of water in it. Police also found a green milk crate behind the pool.
Mercado Jr. was transported by EMS to Munroe Regional Center, but later flown to UF Health Shands Hospital, Gainesville.
According to police, Mercado Jr. died at 9:42 a.m. Sunday.
An autopsy will be conducted later today to determine the exact cause of death.
The Department of Children and Families is conducting an independent investigation.
Police said the investigation is ongoing at this time.
[As of July 15, 2015, the full updated story can be read here.]
Please follow and like us: