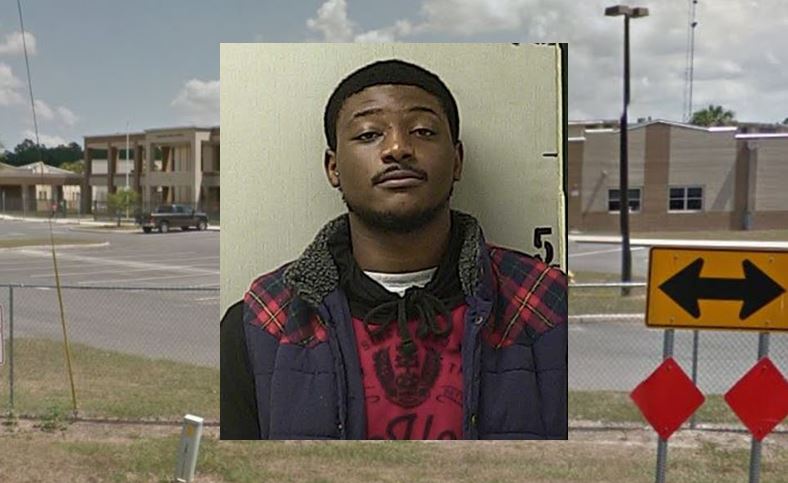 Ocala, Florida — A Vanguard High School senior was arrested Tuesday by a school resource officer.
According to the Ocala Police Department, resource officer Ronnie Williams was approached by Dean of Students, Davis Stopyra, and told that a student had some important information to share.
The student stated that he had overheard two students arguing, and that one of the students, later identified as 17-year-old Kenneth Lee Henderson, said he would shoot the other student.
According to the arrest affidavit, Henderson banged his backpack on a metal pole and stated "I have a stick inside."
"Stick" is street slang for gun.
The student said it sounded like metal hitting the pole.
Officer Williams and Stopyra pulled Henderson from his class and retrieved [his] backpack.
Upon searching the backpack, Officer Williams found a .22 caliber revolver. The pistol was loaded and the hammer was in the cocked position.
Officer Williams said, "The weapon could have easily discharged from being banged around."
Henderson was arrested and charged with Possession of a Firearm by a Minor, Possession of a Firearm on School Property, and Improper Exhibition of a Firearm.



Please follow and like us: