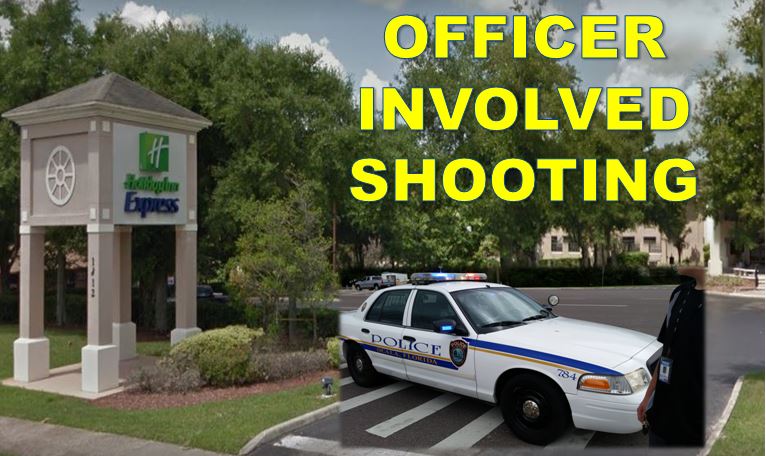 [Last updated on January 13, 2017, at 8:17 p.m.]
The man who died in the shooting has been identified as Kevin Tree, 54. FDLE is still investigating the circumstances surrounding the shooting. The officers who were involved in the shooting have been placed on paid administrative leave pending the outcome of the investigation.
Original article
Ocala, Florida — An Ocala police officer shot and killed a man Thursday at a Holiday Inn Express, located at 1212 S. Pine Avenue.
An employee of the hotel, who does not want to be identified, said that the guest, referred to as Doc, was reportedly suffering from medical issues.
The employee said police were called because the man had threatened to shoot himself in the head.
According to Ocala Police Department Public Information Officer Sgt. Cynthia Barnes, the shooting was the result of an armed confrontation.
The confrontation involved multiple officers, but OPD would not release their names citing a Florida Department of Law Enforcement Investigation.
The name of the deceased has not been released pending next of kin notification.
The employee said that the man allegedly pointed a gun at himself and at least seven gunshots were heard.
It was unclear if the man pointed his weapon at police.
Witnesses stated that the officer who shot the man was seen crying afterwards.
No police were injured during the shooting.
Sgt. Barnes said that, other than the man's name, no other information would be released at this time.