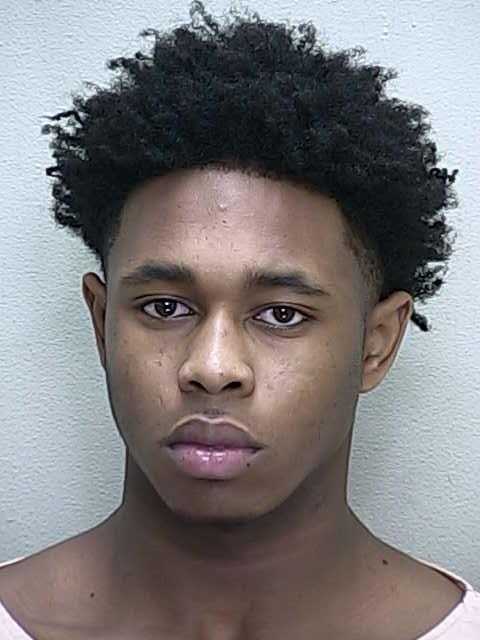 A teen was arrested Tuesday and charged with Attempted Murder over a badly dealt hand of cards.
The Ocala Police Department said they responded to 410 Northwest 20th Avenue after a caller reported that someone had been shot.
When police arrived on the scene, they found that Zackary Johnson had been shot multiple times. Johnson had gunshot wounds to his elbow and stomach.
Police found the suspect, identified as Tariq Douglas, 19, hiding in a back bedroom. Douglas had removed his shirt and socks, which were later found in the living room soaked in blood. Officers also found blood on the bathroom floor.
While being taken into surgery, Johnson told officers that he and Douglas had gotten into an argument over a game of cards.
During the argument, Douglas pulled out a black handgun and shot Johnson multiple times.
Pinkey, a resident inside the house, told officers that [he] was sleeping when he heard the two arguing. He stated that he got out of bed and told them to be quiet and moments later he heard gunshots. Pinkey stated that he saw Douglas with a handgun, but did not witness the shooting.
Douglas is being held at the Marion County Jail on a $10,000 bond.
On March 22, 2016, Douglas was arrested and charged with Possession of Cocaine.
Johnson is recovering at Ocala Regional Medical Center.
Police said that Johnson and Douglas are cousins.



Please follow and like us: