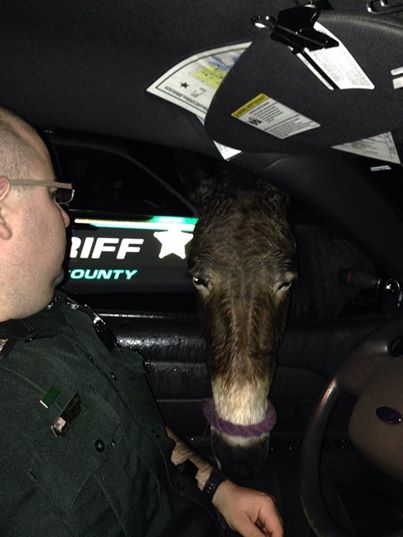 Ocklawaha, Florida — Corporal Porcelli and Deputy Hunt of the Marion County Sheriff's Office were greeted by a citizen who found a donkey in the 5400 block of SE 180 Avenue Road, Ocklawaha, during a torrential down pour. The citizen gave Corporal Porcelli the halter to the donkey and didn't stick around.
While attempting to find the owners, Corporal Porcelli started feeding the donkey carrots from inside the patrol vehicle, apparently making a new friend.
However, that friendship was short lived. When the carrots ran out, the donkey unleashed a temper tantrum against the drivers side mirror of the patrol vehicle, snapping it off. Needless to say, the donkey made an ass of himself.
Continued Below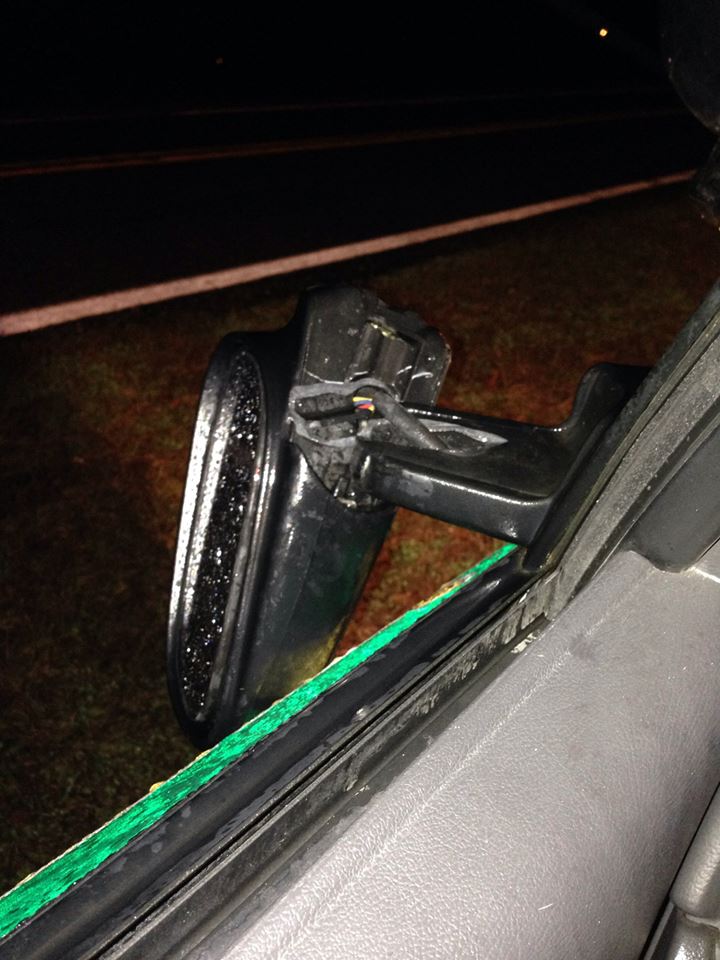 Deputies were unable to locate the owners of the donkey, therefore animal control took possession of the donkey.
The donkey received a meal and was unharmed during the incident.
Corporal Porcelli is heartbroken, but is expected to make a full recovery.
Please follow and like us: