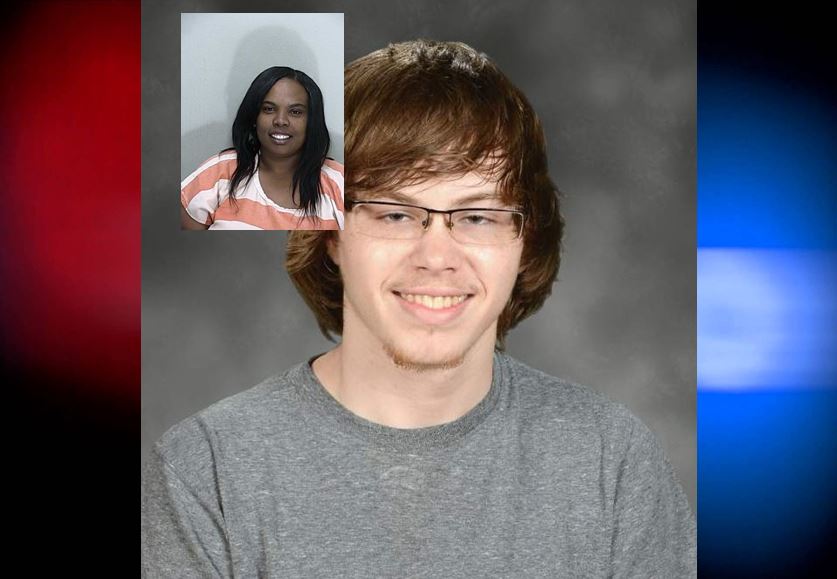 Belleview, Florida — A woman who was involved in a fatal hit-and-run crash last year has been sentenced.
On May 17, 2016, Belleview High School student Zachery T. Holt, 17, was walking southbound on U.S. Highway 301, at the intersection of Southeast 125th Place, Belleview, adjacent to the roadway.
As Holt was walking, Vanisha V. Weir, then 27, who was driving a 2006 Hyundai Sonata, slammed into Holt and continued driving. Weir was on her way home from working her shift at a Burger King and had left the business at approximately 11:46 p.m.
Holt's body was thrown onto the west grassy shoulder of the road.
According to reports, Holt's body was discovered by Belleview police at 1:51 a.m., May 18.
During the investigation, Florida Highway Patrol investigators learned that Weir had left the scene of the accident and drove to Wildwood, where she called authorities and reported that her car had been vandalized.
At that time, Sumter County Sheriff's Office investigators responded to her location and inspected the vehicle. Investigators stated that they immediately knew Weir was not telling the truth about the vandalism.
Later, Weir changed her story and told Troopers that she had hit an animal.
Witnesses, however, told troopers that when Weir arrived at the Waffle House, located on State Road 44, she exited her vehicle and began to wipe evidence from her vehicle.
According to reports, she had attempted to wipe away fabric that was transferred to the front of the vehicle from Holt's clothing.
At the scene of the accident, troopers found several pieces that had broken off of Weir's car. One of those pieces had a vehicle identification number on it. It was later matched to Weir's Hyundai.
On December 2, 2016, Weir pleaded guilty nolo contendere to Leaving the Scene of a Crash without Rendering Aid Resulting in Death and was adjudicated guilty.
On January 17, 2017, Weir was sentenced to 10 years maximum confinement in a Florida state prison facility.
Weir is being held at the Marion County Jail pending transfer to the Florida Department of Corrections.
Holt was on his way to visit a friend when he was hit and killed.